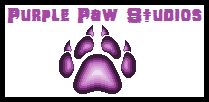 ~ This page is a creation of Purple Paw Studios ~
~~~~~~~~~~~~~~~~~
Basic Info
Full Name
Marian the Grouse
Species
Mobian/Sharp-tailed Grouse
Appearance
Description
Feathers:
Mottled
russet
and
chestnut
w/ white chest and facial mask
Hair:
Black
Eyes:
Light coral
Biographical Info
Personal Info
Skills and Abilities
Abilities
Basic combat
Flight
Stealth
Powers
Aerokinesis
Novice-level pyrokinesis
Marian the Grouse is a member of The Air Raiders, an all-female group of Mobian birds. She is the youngest member, at the age of 18.
Physical Description
Marian is a petite grouse who stands a bit on the short side. Her beak is short and pointed, while her tail, which is the same color as most of her body, is pointed, rather fluffy and stands up straight; a trademark of the sharp-tailed grouse.
Her feathers are a mottled combination of russet brown and chestnut, with the feathers on her chest and part of her face being white. Her hair, which is swept back and looks more like an extension of her head-feathers (with part of her hair extending down the back of her neck), is black in color. Her eyes are also light coral in color.
History
Base Stats
Stamina
Good
Attack
Average
Spcl. Atk
Good
Defense
Average
Spcl. Def
Average
Speed
Great (on land)
Superior (flying)
Reflexes
Great (on land)
Superior (flying)
Magic
N/A
Psyche
Good
Intellect
Great
Other Stats
Eyesight
Great
Hearing
Great
Olfactory
Great
As the Air Raider with the least amount of combative experience, Marian is only capable of Aerokinesis and basic Pyrokinesis, and her attacks in general aren't terribly strong. She prefers to attacks from a distance, rather than get up close to her enemies; but even then, she'd rather not fight in the first place.
Despite her unremarkable combative abilities, Marian is quite agile, and highly stealthy as well; her mottled feathers can serve as great camouflage. She is also capable of flight, and is even faster in the air. Due to her stealth, she tends to serve as a scout for the Air Raiders.
Resistances
Marian is resistant to the Elements of Wind and Nature. She is also quite agile, able to dodge slow-moving opponents and attacks with ease.
Weaknesses
Marian is weak to the Elements of Electricity, Earth and Ice. Her defenses are subpar, forcing her to rely on her agility to survive.
Friends and Foes
Friends
Allies
Rivals
Enemies
Personality
A shy, quiet and rather timid grouse, Marian has a hard time opening up to new people, and only seems to trust the other Air Raiders. She isn't fond of conflict, and prefers to stay out of any fights.
Likes
Dislikes
Biggest Fears
Quotes
Notes
See Also
Community content is available under
CC-BY-SA
unless otherwise noted.