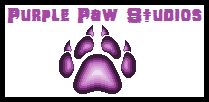 ~ This page is a creation of Purple Paw Studios ~
~~~~~~~~~~~~~~~~~
You may be looking for Lotus the Android.
Basic Info
Full Name
Lotus the Squirpine
Species
Mobian/Squirpine
(Squirrel/Porcupine crossbreed)
Appearance
Description
Fur:
Blue-gray
,
almond
, and white
Hair:
Solid pink
Eyes:
Crayola forest green
Biographical Info
Personal Info
Skills and Abilities
Abilities
Hand-to-hand combat
Powers
Florokinesis
Hydrokinesis
Algae manipulation
Lotus the Squirpine is a member of The Verdant Crusaders. Among them, she wields Water as well as Nature, and can control the Advanced Element of Algae (a combination of Nature and Water).
Physical Description
A slender squirpine (squirrel-porcupine hybrid) who stands a fair bit taller than three feet, Lotus has a short muzzle with a triangular nose, rounded ears that stand upright, and a fairly large, bristly tail, akin to that of a porcupine's, but longer. Her quills mostly curve and hang downwards, and she has two long tresses of fur on either side of her head that hang downwards.
Her fur is primarily blue-gray color, with an almond muzzle, inner ears, and chest, while her forearms and quill-tips are white in color. Her hair, which is only on the top of her head and hangs at the left side of her face, is solid pink in color, and her eyes are Crayola forest green in color.
Her outfit consists of a cobalt blue short-sleeve gi with golden poppy trim and a black sash around the waist, black pants, and black boots with white cuffs. She has an earring in her right ear, and a band around both of the fur-tresses that hang on the sides of her head.
History
Childhood
Lotus grew up in Silverlune Village, located in the Moonlight Plains Zone, which is on the Mobian continent of Yurashia.
Base Stats
Stamina
Good
Strength
Good
Energy
Great
Durability
Average
Resistance
Average
Speed
Great
Reflexes
Great
Magic
N/A
Kinesis
Superior
Intellect
Good
Other Stats
Eyesight
Great
Hearing
Superior
Olfactory
Great
Apart from having a great deal of proficiency in the realms of Florokinesis and Hydrokinesis, Lotus is able to wield the combination of both of those elements, which is known as Algae. She wields a tessen in combat, which is essentially an iron war fan; this makes her quite dangerous at close range.
This is not to say she is only able to attack up close, however; she still has quite a few ranged attacks at her disposal. She is also quite agile, able to dodge slow-moving opponents and attacks with ease.
Strengths/Resistances
Lotus is resistant to the Elements of Water and Nature. She is also quite agile, able to dodge slow-moving opponents and attacks with ease.
Weaknesses
Lotus is weak to the Elements of Electricity, Wind and Poison. Her defenses aren't anything special, therefore she mostly relies on her agility to try and evade potentially devastating attacks.
Friends and Foes
Friends/Allies
Rivals
Rosemary the Lembat - Their rivalry is perhaps due to Rosemary's more conservative, serious and level-headed mindset.
Enemies
Romance
Personality
An outgoing and flirty woman, Lotus loves to have fun and prefers to do things at her own pace, rather than be rushed along. She's adept at keeping a cool head, and habitually teases and even flirts with her opponents.
Despite her tendency to get a bit flirty with the male members of The Verdant Crusaders, she's highly loyal to them and the other female members as well (even though she sometimes clashes with Rosemary the Lembat).
It is rumored that she has a deeply romantic interest in Thistle the Cheenrec.
Positive Traits
Neutral Traits
Negative Traits
Quotes
Notes/Trivia
Lotus could easily pass as a fullblooded porcupine, due to Mobian porcupines and squirrels sharing similar physical traits (the short muzzles, rounded ears, etc.); the only noticeable squirrel trait that Lotus possesses is the considerably larger, bushier tail, compared to the porcupine's (generally) much shorter tail.
Gallery
Community content is available under
CC-BY-SA
unless otherwise noted.