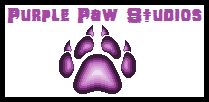 ~ This page is a creation of Purple Paw Studios ~
~~~~~~~~~~~~~~~~~
Basic Info
Full Name
Loryl the Cherouv
Relationship Status
Single
Appearance
Description
Fur: White w/ golden neck-ruff
Hair: Silver
Eyes: Blue
Golden antlers
Two pairs of silver, feathered wings
Dark purple markings dyed into fur
Biographical Info
Personal Info
Skills and Abilities
Abilities
Flight
Basic combat
Powers
Solaramancy
Psychic powers
Limited teleportation
Loryl is a White Cherouv born in the Hyperverse, just like her "siblings".
Physical Description
Like the other Cherouvs, Loryl is about two feet tall, with pure white fur, silver hair, two pairs of silver, feathered wings, two pairs of long ears, a long, slender tail ending in a golden tuft, a golden ruff of fur around her neck, golden antlers, and a ball of pure light in between them. Her eyes are blue in color, and she has dark purple markings dyed into her fur.
History
"Birth"
Base Stats
Stamina
Average
Attack
Average
Spcl. Atk
Good
Defense
Average
Spcl. Def
Average
Speed
Great
Reflexes
Great
Magic
Good
Psyche
Good
Intellect
Good
Other Stats
Eyesight
Great
Hearing
Superior
Olfactory
Great
Like all of the White Cherouvs, Loryl is able to fly, manipulate the Element of Light via Mance, and also has moderate telekinetic abilities; she is also capable of limited teleportation, able to blink a maximum distance of two feet. On her own, she isn't terribly powerful, but when grouped up with her siblings, she is able to combine her power with theirs, allowing them all to become a singular, mighty force.
Resistances
Like all of the White Cherouvs, Loryl is resistant to the Element of Light. Her alignment with Psychic Energy also makes her resistant to Soul Energy. She is quite fast and agile, able to dodge slow-moving attacks and opponents with ease.
Weaknesses
Like all of the White Cherouvs, Loryl is weak to the Element of Darkness. Her alignment with Psychic Energy also leaves her vulnerable to Chaos Energy. Her subpar defenses make her a fragile combatant.
Friends and Foes
Friends
Allies
Rivals
Enemies
Personality
Apart from the childlike naivety all Cherouvs seem to display, Loryl has a very laid-back personality, and likes to do things at her own pace. It is difficult to get her angry, and quite easy to befriend her. She's also something of a diplomat, preferring to talk to an enemy rather than attack them.
Likes
Dislikes
Biggest Fears
Quotes
Notes
See Also
Community content is available under
CC-BY-SA
unless otherwise noted.