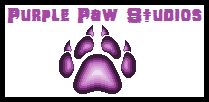 ~ This page is a creation of Purple Paw Studios ~
~~~~~~~~~~~~~~~~~
Basic Info
Full Name
Lorelei the Hoopoe
Appearance
Description
Feathers:
Bronze
, white and black
Hair:
Carrot orange
and black
Eyes:
Ceil
Tan
beak w/
dark liver
tip
Biographical Info
Personal Info
Skills and Abilities
Abilities
Great speed
Support-style combat
Powers
Aerokinesis
Electrokinesis
Lorelei the Hoopoe is a member of The Air Raiders, an all-female group of Mobian birds.
Physical Description
A slim hoopoe who stands at average Mobian height, Lorelei has a fairly long and slender beak, and a somewhat short, squared tail.
Her feathers are primarily bronze in color, with her striking wings being black and white-striped; her tail is also mostly black, with white edges. Her hair, which somewhat resembles Brandine's (in that it is messy and sticks up in places like a mohawk, but is less spiky), is carrot orange in color, with black tips. Her eyes are ceil in color, while her beak is tan with a dark liver tip.
History
Base Stats
Stamina
Good
Attack
Good
Spcl. Atk
Great
Defense
Average
Spcl. Def
Average
Speed
Great (on land)
Superior (flying)
Reflexes
Great (on land)
Superior (flying)
Magic
N/A
Psyche
Great
Intellect
Good
Other Stats
Eyesight
Great
Hearing
Great
Olfactory
Great
While she has both Aerokinesis and Electrokinesis, Lorelei boasts a highly supportive style of "combat", utilizing status and defense-based techniques to hamper her foes from afar and protect her allies. Her speed is quite good, and in the air she is even faster; while she has some skill with hand-to-hand combat, she is not as strong or proficient as the likes of Brandine. On the offense-based side, she primarily specialized in ranged attacks.
Being a bird, she is capable of flight, and is very fast in the air.
Resistances
Lorelei is resistant to Wind, Nature, and, to a lesser extent, Electricity. She is also quite agile, able to dodge slow-moving opponents and attacks with ease.
Weaknesses
Lorelei is weak to Earth and Ice. Her defenses are subpar, forcing her to rely on her agility to survive.
Friends and Foes
Friends
Allies
Rivals
Enemies
Personality
A bubbly and active girl, Lorelei is a positive person who's easy to befriend. She's a bit naive and gullible, and can rather easily be fooled into trusting a villain or any other unsavory sort of person. Should she be fooled into trusting a villain, the eventual reveal of their true nature would no doubt crush Lorelei's spirit...
Likes
Dislikes
Biggest Fears
Quotes
Notes
See Also
Community content is available under
CC-BY-SA
unless otherwise noted.