This page is still unfinished
The author of Light the Ancient Hedgehog considers this page to be unfinished. As such, some sections may change.
Light the Ancient Hedgehog

Age

28

Relatives

Tikal (Mother)

Amber the hedgehog (Step-Mother)

Shadow (Brother)

Sonic (Brother)

The Hedgehog Clan (full of brothers and 1 sister)

Allys

Unao (For a while)

Team Manic

Team Chaotix

Team Dark

Team Sonic

The Whole Hedgehog Clan

Golden Shadow

Black Tails

Interests

Teno the Hawk




Secret Love: Beloved

Birthplace

After the 1st Great War with Unao

Date of Birth

May 22, 2000 years ago

Species

Hedgehog

Gender

Male

Description

Fur: Dark Blue

Eyes: Gold

Skin: Dark Blue

Attire

White gloves with green bands




Black shoes
Looks
He wears green striped gloves with a broken chain on his leg and black shoes.
Personality
Light is daring and peaceful to all except Team Skull. When Unao told Light that he wanted power, he completely left his brethren and disappeared forever. He was never found until he warped to Earth and lived with Amber for the rest of his life.
Strengths and Powers
Homing Attack
Speed
Crashing Bolt
Fault Tackle
Charge Blast
History
Light was from 2000 years ago when the Great War was going on. Knuckles was age 12 and assisted Unao and Light during the war. Tikal was worried about Knuckles and Unao so she froze them and she watched as Light walked away. Tikal kissed Light goodbye as Light disappeared into the sunset. Light landed on Earth and lived with Amber, his stepmother, and watched her (from a far) raise Sonic and Shadow. Light felt happy to see new life for the world, even if he was 4 years older than Shadow. When Shadow was 24 and Sonic was 18, they went to see Mario and Luigi to celebrate their 13th birthday together, Light told Chaotos to order the stars at night to say, "Happy Birthday, Brothers! Enjoy it for many years to come!" Chaotos agreed to it as long as Light stays with Sonic and Shadow forever. Sooner or later, Tikal visited many of Light's dreams, telling him that she'll always be with him.
Appearances
In Roleplays:
Other Appearances:
Future game: Sonic and the Path to Victory
Relationship with other characters
Family:
Amber the hedgehog
Shadow the hedgehog
The entire Hedgehog clan
Friends:
Golden Shadow
Black Tails
Team Rose
Team Chaotix
Team Dark
Knuckles
Chaos
Team Manic
Mario (best friend)
Luigi (best friend)
Enemies
Eggman
Mephiles
Xenox the hedgehog
Mecha the Cyborg Hedgehog
Bowser
Wario
Waluigi
Zul the hedgehog
Unao the hedgehog
Quez the hedgehog
Zetonos the hedgehog
Raul the hedgehog
Quotes
A Rank- "Swweeet! Told you I was awesome."
B Rank- "Not bad! Not bad! Could have done better!"
C Rank- "Ok…. Now that needs to be fixed, Try again."
D Rank- "No! I'm not staying with this! Redo!
F Rank- "*sighs* Oh Boy! Tikal is so going to kill me!"
Victory in Battle Mode- "Whoo-hoo! I won!"
Failed in Battle Mode-"I am…. *coughs* ....defeated"
Theme Song
Gallery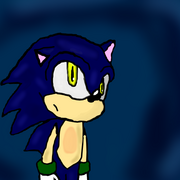 Community content is available under
CC-BY-SA
unless otherwise noted.