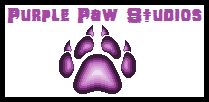 ~ This page is a creation of Purple Paw Studios ~
~~~~~~~~~~~~~~~~~
Basic Info
Full Name
Korvetama the Raccoon
Nicknames
Kor
Korve (pronounced "KORE-və")
Relationship Status
Single
Appearance
Description
Fur:
Carrot orange
,
Chinese red
, and white
Hair:
Black
Eyes:
Chrome yellow
Biographical Info
Affiliations
Fire Clan of Fiamme
Personal Info
Occupation
Fire Clan soldier
Skills and Abilities
Skills
Skilled w/ glaive
Skilled w/ dagger
Abilities
Hand-to-hand combat
Korvetama the Raccoon (pronounced "KORE-və-TAH-mə") is a soldier that serves the Fire Clan of Fiamme.
Physical Description
An averagely-built raccoon who stands a bit over three feet tall, Korvetama has a short muzzle with a triangular nose, medium-sized, pointed ears that stand upright, and a medium-length, bushy tail.
Her fur is primarily carrot orange in color, with a white muzzle, chest, and stomach, while her forearms, legs below the knee, neck, ears, facial markings, and tail stripes are Chinese red in color. Her relatively long hair, which is tied back in a loose ponytail and also sits between her ears on top of her head, is black in color, and her eyes are chrome yellow in color.
Korvetama's attire typically consists of a black vest over a brandy tube top, elbow-length, brandy-colored fingerless gloves with black trim and metallic gold bands across the wrist, black shorts, and brandy boots with white cuffs, as well as two silver studs in her right ear.
History
Childhood
Abilities
Base Stats
Stamina
Great
Strength
Great
Energy
Good
Durability
Average
Resistance
Average
Speed
Great
Reflexes
Great
Magic
Good
Kinesis
N/A
Intellect
Good
Other Stats
Eyesight
Good
Hearing
Great
Olfactory
Great
Like the other Fire Clan soldiers, Korvetama is a fairly well-rounded fighter, who primarily excels in close-range combat; she primarily wields a glaive, a type of polearm that allows her to keep a reasonable distance away from her enemy, but also carries a lightweight dagger as her backup weapon.
Korvetama is a fairly adept Pyromancer as well, and primarily wields low to mid-tier melee techniques of the Fire element, with her ranged/energy-based options being a bit weaker.
Strengths/Resistances
Korvetama is relatively resistant to the Elements of Fire and Nature (her Fire resistance is somewhat higher, however). She is also quite agile, able to dodge slow-moving opponents and attacks with ease. Hot, dry weather strengthens her pyromancy to some degree.
Weaknesses
Korvetama is weak to the Elements of Ice, Earth and Water. Her defenses aren't anything special, therefore she mostly relies on her agility to try and evade potentially devastating attacks. Cold and/or rainy weather also severely dampens her pyromancy.
Friends and Foes
Friends/Allies
Rivals
Enemies
Family
Romance
Personality
Positive Traits
Neutral Traits
Negative Traits
Quotes
Notes
Her name is the Estonian word for "scorch".
Gallery
Community content is available under
CC-BY-SA
unless otherwise noted.