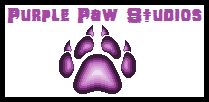 ~ This page is a creation of Purple Paw Studios ~
~~~~~~~~~~~~~~~~~
Basic Info
Full Name
Kirabo the Shrew
Species
Mobian/Desert Shrew
Appearance
Description
Fur:
Davy's Gray
and
Roman Silver
Hair:
Black
Eyes:
Mahogany
Biographical Info
Personal Info
Skills and Abilities
Abilities
Hand-to-hand combat
Adhesive climbing
Powers
Geokinesis
Resolve
- Genetic Ability
Weaponry
Leather and iron cestus
Kirabo the Shrew is a member of the Egg Ruin Renegades.
Physical Description
A sturdy-looking and solidly built shrew who stands a little over three feet tall, Kirabo has a somewhat short muzzle with an oblong nose, short, round ears that sit more at the sides of his head rather than on top of it, and a thin, medium-length tail.
His fur is primarily Davy's Gray in color, with a Roman Silver muzzle, chest, and stomach. His hair, which is rather long and messy, is black in color, and his eyes are mahogany in color.
History
Base Stats
Stamina
Great
Strength
Great
Energy
Poor
Durability
Good
Resistance
Great
Speed
Average
Reflexes
Average
Magic
N/A
Kinesis
Great
Intellect
Great
Other Stats
Eyesight
Good
Hearing
Great
Olfactory
Superior
Blessed with great physical strength and deceptive durability (for a shrew), Kirabo excels in close-quarters combat, striking hard with disciplined precision. His cestus, comprised of thick leather and iron plates, are his "weapon" of choice, protecting his forearms and adding even more power to his punches.
He is also an adept Geokinetic, utilizing this power for both offense and defense. However, he has virtually no way to attack from a distance, leaving him at a disadvantage against foes who don't need to get up close. He is also rather slow; faster foes will leave him in the dust with little effort.
Adhesive Climbing
Genetic Ability: Resolve
Kirabo possesses the Genetic Ability of Resolve; upon being affected by certain harmful status conditions (namely poisoning, paralysis or burning), both his defense against physical attacks and his defense against energy-based attacks increase by roughly 50%. However, he still suffers from the negative effects brought on by those conditions.
Resistances
Kirabo is resistant to the Elements of Electricity and Fire. He is surprisingly resilient and durable, and can weather a great deal of assault before falling. Both his Genetic Ability and his Geokinesis are mostly to thank for this.
Weaknesses
Kirabo is weak to the Elements of Wind and Water. He is a very poor swimmer, and is at a constant disadvantage against ranged enemies (unless he can get to them).
Friends and Foes
Friends
Allies
Rivals
Enemies
Family
Romance
Personality
Stoic and slow to anger, Kirabo is among the most level-headed of the Egg Ruin Renegades. He is a patient fellow, and doesn't like to act recklessly, instead waiting for the most opportune moment to make his move.
He is known to be a devout worshiper of Temblor, and actually has relatives from the Earth Clan; namely, the shrew sisters Polvere and Nethevere, being his cousins. While Kirabo is not a member of the clan, he is still in good standing with them.
Positive Traits
Neutral Traits
Negative Traits
Quotes
Notes
See Also
Community content is available under
CC-BY-SA
unless otherwise noted.