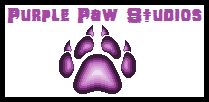 ~ This page is a creation of Purple Paw Studios ~
~~~~~~~~~~~~~~~~~
Basic Info
Full Name
Kelajuan the Ferret
Appearance
Description
Fur:
Columbia blue
,
cool grey
, and white
Eyes:
Dark orchid
Biographical Info
Personal Info
Occupation
Wind Clan medic-in-training
Skills and Abilities
Skills
Basic medical knowledge
Abilities
Hand-to-hand combat
Kelajuan the Ferret (pronounced "KEH-la-HWAN") is a medic-in-training that serves the Wind Clan of Khazri.
Physical Description
A lean ferret who barely stands over three feet tall, Kelajuan has a short muzzle with a triangular nose, medium-sized, somewhat rounded ears, and a medium-length, somewhat fluffy tail.
His fur is primarily Columbia blue in color, with a cool grey facial/eye mask mask that extends up to the base of his ears and borders a vertical stripe on his head; his forearms and tail tip are also cool grey in color, while his muzzle, chest, and stomach are white in color. He has no hair on his head, instead having a tuft of longer fur, and his eyes are dark orchid in color.
His attire is quite simple, consisting only of a blue sapphire vest, white gloves, and blue sapphire boots with white cuffs.
History
Childhood
Abilities
Base Stats
Stamina
Good
Strength
Average
Energy
Good
Durability
Average
Resistance
Average
Speed
Great
Reflexes
Great
Magic
N/A
Kinesis
Great
Intellect
Good
Other Stats
Eyesight
Great
Hearing
Superior
Olfactory
Superior
Being a medic, Kelajuan has a far more defensive and utility-based fighting style than the soldiers and mages do. Apart from being able to heal and buff his allies, he can also debuff her enemies, and even strip them of their powers to some degree. However, as he is still in training, his abilities aren't quite as developed compared to the other medics.
He isn't terribly sturdy, nor can he hit that hard. However, his aerokinetic abilities are fairly well-developed, and he also is quite agile. Being a ferret, he has a keen sense of both smell and hearing, and also has sharp teeth that can serve as decent natural weapons in a pinch.
Strengths/Resistances
Kelajuan is relatively resistant to the Elements of Wind and Nature (his Wind resistance is somewhat higher, however); he can turn away or even outright nullify gaseous or particle-based abilities with his aerokinesis, as well. He is quite fast, and can easily outpace slower foes and evade their attacks.
Weaknesses
Kelajuan is weak to the Elements of Earth and Electricity. Being a manipulator of wind, having his limbs restricted in any way nullifies his aerokinesis. His defenses aren't anything special, therefore he mostly relies on his agility to try and evade potentially devastating attacks. His physical strength is also less than stellar, making him falter heavily in hand-to-hand combat.
Friends and Foes
Friends
Allies
Rivals
Enemies
Personality
Outgoing and friendly, Kelajuan gets along well with most people he meets, although he tends to come off as naive and even slightly annoying at times, due to the fact that he's easily excited. He's fascinated by the concept of flight, and tends to idolize those capable of it; he's also somewhat jealous of those who can fly, as well, but not maliciously so.
Positive Traits
Neutral Traits
Negative Traits
Quotes
Notes/Trivia
His name is the Malaysian word for "swiftness".
His fur pattern is based upon the blaze pattern in ferrets.
Community content is available under
CC-BY-SA
unless otherwise noted.