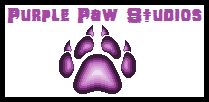 ~ This page is a creation of Purple Paw Studios ~
~~~~~~~~~~~~~~~~~
Basic Info
Nicknames
Kega (pronounced "KEE-gə")
Species
Mobian/Chinchilla
Relationship Status
Tentative
Appearance
Description
Fur:
Dark liver
and white
Hair:
Black
Eyes:
Cool grey
Biographical Info
Personal Info
Occupation
Dark Clan soldier
Skills and Abilities
Abilities
General melee combat expertise

Keganasan the Chinchilla (pronounced "kee-GAH-nə-sahn") is a soldier that serves the Dark Clan of Voidstar.
Physical Description
A somewhat curvy chinchilla who stands a little bit over three feet tall, Keganasan has a fairly short muzzle with a round nose, somewhat small, oblong ears that stand upright, and a somewhat bushy, medium-length tail.
Her fur is primarily dark liver in color, with a white muzzle, chest, and stomach. Her hair, which is fairly long and tied back in a loose ponytail, is black in color, and her eyes are cool grey in color.
Her outfit consists of a cardinal and antique ruby tube top, cardinal fingerless gloves that reach to her elbows and also have gold bands around the wrists, black pants, and antique ruby boots with white cuffs.
History
Childhood
Abilities
Base Stats
Stamina
Great
Strength
Great
Energy
Good
Durability
Average
Resistance
Average
Speed
Great
Reflexes
Great
Magic
Great
Kinesis
N/A
Intellect
Good
Other Stats
Eyesight
Good
Hearing
Great
Olfactory
Superior
Like the other Dark Clan soldiers, Keganasan is a fairly well-rounded fighter, who primarily excels in close-range combat; she wields a spear, a type of pole weapon that gives her a bit of extra reach while in a fight, and also carries a lightweight dagger as her backup weapon. Her physical training has kept her fit, and also given her a respectable measure of physical strength.
Keganasan is an adept spectramancer as well, and primarily wields low to mid-tier melee techniques of the Darkness element, with her ranged/energy-based options being a bit weaker. Being a chinchilla, she has a keen sense of both smell and hearing, and she also has access to a painful bite, thanks to her hard and sharp front teeth.
Resistances
Keganasan is relatively resistant to the Element of Darkness. She is also quite agile, able to dodge slow-moving opponents and attacks with ease.
Weaknesses
Keganasan is weak to the Element of Light. Her defenses aren't anything special, therefore she mostly relies on her agility to try and evade potentially devastating attacks.
Friends and Foes
Friends
Allies
Rivals
Enemies
Family
Romance
Personality
Positive Traits
Neutral Traits
Negative Traits
Quotes
Notes
Her name is the
Community content is available under
CC-BY-SA
unless otherwise noted.