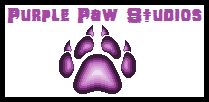 ~ This page is a creation of Purple Paw Studios ~
~~~~~~~~~~~~~~~~~
Basic Info
Full Name
Kaniveya the Civet
Species
Mobian/Congo Water Civet
Appearance
Description
Fur:
Amazon
, white and
black leather jacket
Hair:
Black bean
Eyes:
Blizzard blue
Biographical Info
Birthplace
The Great Forest of Northamer
Current Residence
The Great Forest of Northamer
Personal Info
Occupation
Nature Clan civilian
Skills and Abilities
Skills
Somewhat skilled w/ dagger
Powers
Novice-level florokinesis
Kaniveya the Civet is a civilian the Nature Clan of Mokuhana.
Physical Description
A slim civet who stands at exactly three feet tall, Kaniveya has a medium-length, tapering snout, somewhat small, pointed ears that stand upright, and a fairly long and somewhat bushy tail.
Her fur is primarily amazon in color, with a white muzzle, eye markings, throat, chest, and stomach; the tips of her ears, as well as her entire tail, are black leather jacket in color, and she also has black leather jacket bands near her nose. Her hair, which is shoulder-length and curls up near the bottom, is black bean in color, and her eyes are blizzard blue in color.
Her outfit consists of a tank top, khaki shorts, and boots.
History
Childhood
Abilities
Base Stats
Stamina
Average
Strength
Average
Energy
Poor
Durability
Average
Resistance
Average
Speed
Great
Reflexes
Great
Magic
N/A
Kinesis
Average
Intellect
Good
Other Stats
Eyesight
Great
Hearing
Superior
Olfactory
Superior
Being a civilian, Kaniveya has virtually no combat experience; the only thing that could count as an ability to fight is her ability to punch, kick and bite, but she doesn't really have the overall strength to be a threat in a fight. However, she is known to carry a dagger around her for protection, and is fairly skilled at using it.
She also has novice-level florokinesis, and uses low-level techniques of the Nature Element, such as Bullet Seed.
Nature Abilities
Elementless Abilities
Status/Defensive Abilities
Strengths/Resistances
Kaniveya is relatively resistant to the Elements of Nature and Earth (her Nature resistance is somewhat higher, however). She is also quite agile, able to dodge slow-moving opponents and attacks with ease (even though she has no combat experience).
Weaknesses
Kaniveya is weak to the Elements of Poison, Fire and Wind. Her defenses are subpar, forcing her to rely on her agility to survive should she ever get caught in a fight.
Friends and Foes
Friends
Allies
Rivals
Enemies
Personality
A shy and soft-spoken girl, Kaniveya is quite passive, and avoids conflicts whenever possible. Her often compliant nature leads her to be pushed around at times, and her unwillingness to cause problems for others means she backs down from potential arguments very quickly.
Despite the fact that she does carry a dagger around, it is purely for protection, and she'll only resort to using it if her life is in danger.
Likes
Dislikes
Biggest Fears
Quotes
Notes
Her name is the Kannada word for "valley".
Community content is available under
CC-BY-SA
unless otherwise noted.