(15 intermediate revisions by the same user not shown)
Line 1:
Line 1:
 
+

{{Template:Parent Tab

 
+

|backcolor = red

 
+

|tab1 = {{PAGENAME}}

 
+

|tab2 = Roleplay Appearances

 
⚫
 
+

|height = 10px}}

 

{{PurplePawStudios}}

 

{{PurplePawStudios}}

−

{{Article Quote|You ever hear the expression 'bat out of Hell'? Well, that bat was running from ''us''!|Andras, of Hell's Hounds}}

+

{{Article Quote|You ever hear the expression 'bat out of Hell'? Well, that bat was running from ''us''!| of Hell's Hounds}}

 
+

<center>''You may be looking for [[Hell Creature]].''</center>

−
 
 
+

<br>

−

'''Hell's Hounds''' is a gang of seven demons who serve a demonic force known as [[Buer, the Black Wheel of Decay]], who is the polar opposite of [[Ka, the Great Wheel of Being]]. Each appears as a Mobian animal with demonic traits.

+

'''Hell's Hounds''' a gang of demons who serve a demonic force known as [[Buer, the Black Wheel of Decay]], who is the polar opposite of [[Ka, the Great Wheel of Being]]. Each appears as a Mobian with demonic traits.

 
 
 

They first appear in ''{{rp|The Wheels of Fate}}''.

 

They first appear in ''{{rp|The Wheels of Fate}}''.

 
 
−

==Information==

+

====

−

All seven of the Hell's Hounds gang are cruel, sadistic and destructive. They'll ravage an opponent's self-confidence, making them feel worthless. They love to possess people and turn them against their friends. They never seem to have a major goal, other than to spread chaos and discord. However, if Buer gives them a specific mission, they'll do their best to complete it without hesitation.

 
 
 
 
+

===Early Years===

−

Even though they're a team, they'll still belittle and argue with one another.

 
 
 
 
+

==Information==

−

All of them are capable of flight, Spectramancy, HellMagick and possession, but each of them is able to use a different Element as well.

 
−
 
−

They also appear to represent one of the Seven Deadly Sins.

 
−
 
⚫
 
−

The seven original Hell's Hounds are quite similar in terms of physical appearance. They all have mostly black fur with dark red highlights here and there, and they all have draconic wings and horns. However, they wear different outfits.

 
−
 
⚫
 
−

The self-proclaimed leader of Hell's Hounds, he bears the guise of a demonic Mobian crow. He is a prideful and arrogant fellow, and therefore has ties with the Deadly Sin of Pride.

 
−
 
−

Apart from flight, possession, Spectramancy and HellMagick manipulation, Andras is also capable of Aeromancy.

 
−
 
⚫
 
−

A highly proficient thief, he bears the guise of a demonic Mobian raccoon. He has an obsession with money and jewels, and has no qualms about stealing them, therefore he has ties with the Deadly Sin of Greed.

 
−
 
−

Apart from flight, possession, Spectramancy and HellMagick manipulation, Byleth is also capable of Fulguromancy.

 
−
 
−

===Gamygin===

 
−

The undisputed brawn of Hell's Hounds, he bears the guise of a demonic Mobian Wolverine. His great strength is only matched by his appetite for food and bloodshed, and therefore has ties with the Deadly Sin of Gluttony.

 
−
 
−

Apart from flight, possession, Spectramancy and HellMagick manipulation, Gamygin is also capable of Geomancy.

 
−
 
−

===Kimaris===

 
−

The most relaxed of Hell's Hounds, and highly adept at keeping a cool head, he bears the guise of a demonic Mobian hedgehog. He is very lazy, and prefers to have others do the work; therefore has ties with the Deadly Sin of Sloth.

 
−
 
−

Apart from flight, possession, Spectramancy and HellMagick manipulation, Kimaris is also capable of Cryomancy.

 
−
 
−

===Marax===

 
−

The wild-card of the group, and also the most aggressive, he bears the guise of a demonic Mobian wolf. He'll fly off the handle at the drop of a hat, and therefore has ties with the Deadly Sin of Wrath.

 
 
 
 
+

===Beliefs/Intentions===

−

Apart from flight, possession, Spectramancy and HellMagick manipulation, Marax is also capable of Pyromancy.

 
 
+

The Hounds are primarily a Chaotic Evil group, roaming Mobius and causing mayhem wherever they please. Despite this, they are wholly loyal to Buer, and will do whatever he asks of them.

 
 
 
+

They also seek out those who share any of the eight Sins they represent, acting as little voices that influence like-minded people into giving into their Sin. Those people that any of the Hell's Hounds are able to completely influence can then be controlled by the respective Hound, acting as a puppet to carry out chaos in the name of Buer.

−

===Vassago===

 
−

Considered to be the brains of the group, he bears the guise of a demonic Mobian seal. He gets intensely jealous quite easy, and therefore has ties with the Deadly Sin of Envy.

 
 
 
 
⚫
−

Apart from flight, possession, Spectramancy and HellMagick manipulation, Vassago is also capable of Hydromancy.

 
 
+

The Hounds don't seem to follow very many rules apart from maintaining a loyalty to Buer. They're more than happy to use any underhanded methods they can think of to achieve their goals, whatever they may be at the time.

 
 
 
+

==Allies and Enemies==

−

===Xaphan===

 
−

Well-known for being a pervert and a chauvinist, he bears the guise of a demonic Mobian weasel. He'll hit on any women he sees, and therefore has ties with the Deadly Sin of Lust.

 
 
 
 
⚫
−

Apart from flight, possession, Spectramancy and HellMagick manipulation, Xaphan is also capable of Venomancy.

 
 
+

*'''[[Buer, the Black Wheel of Decay]]''' - The Hounds obey him without question, and hold a great deal of respect for him, as well.

 
+

*'''[[The Five Children of Darkness]]''' -

 
+

*'''[[The Black Diavols]]''' - Hell's Hounds and the Black Diavols can hardly be considered allies, due to the fact that they clash so frequently; the Hounds (save for [[Sidhael Taida]]) see themselves as wholly superior to "Buer's gaggle of imp servants", while the Diavols despise being mistreated by them. In fact, the only Hound who seems to get along well enough with the Diavols is Sidhael.

 
 
−

==Fusion Form==

+

====

 
+

*'''[[Ka, the Great Wheel of Being]]''' -

−

The Hell's Hounds Gang can fuse together to create a monstrous being known as [[Anvasamylekimaran]], or better known as "Devil Hound".

 
 
+

*'''[[The Herald of Death]]''' - On more than one occasion have they fought with The Herald for the ownership of souls ready to depart the world.

 
+

*'''[[The White Cherouvs]]''' - They take every opportunity to harass and even attack the Cherouvs, seemingly out of pure spite.

 
 
−

==Notes==

+

==Notes==

 
+

*Their "surnames" are simply the Japanese word for whatever Sin they are based on.

−

*All of the main members (excluding Xaphan) are named after certain demons from the ''Ars Goetia'' in ''The Lesser Key of Solomon''.

 
 
+

*The Sin of Despair, which Baelroch Zetsubo is based on, is sometimes considered to be the "eighth Deadly Sin".

 
+

*Valefar Donyoku is the only Hound who is named after [https://en.wikipedia.org/wiki/Valefar an actual demon]. Archelaus's name is of Ancient Greek origin, while Casanove's name is a play on the word ''casanova''. The names of the others were influenced by name generators.

 
 
 

==Theme Song==

 

==Theme Song==

 

[[File:Pantera - Cowboys From Hell|thumb|300px|left]]

 

[[File:Pantera - Cowboys From Hell|thumb|300px|left]]

 

[[Category:Demons]]

 

[[Category:Demons]]

−

[[Category:Villains]]

 
−

[[Category:Sociopaths]]

 
−

[[Category:Groups]]

 
 

[[Category:Villain Groups]]

 

[[Category:Villain Groups]]

 

[[Category:Hell's Hounds]]

 

[[Category:Hell's Hounds]]

 

[[Category:Servants of Buer]]

 

[[Category:Servants of Buer]]

−

[[Category:PPS Continuities]]

+

[[Category: ]]

−

[[Category:Wheels Of Fate Continuity]]

 
---
Latest revision as of 06:45, 21 August 2016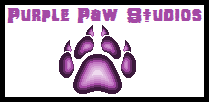 ~ This page is a creation of Purple Paw Studios ~
~~~~~~~~~~~~~~~~~

You ever hear the expression 'bat out of Hell'? Well, that bat was running from us!


— Archelaus Kigurai of Hell's Hounds
You may be looking for Hell Creature.

The Hell's Hounds are a gang of eight demons who serve a demonic force known as Buer, the Black Wheel of Decay, who is the polar opposite of Ka, the Great Wheel of Being. Each typically appears as a Mobian with demonic traits, but they each have a more monstrous true form, as well.
They first appear in The Wheels of Fate.
History
Early Years
Information
Beliefs/Intentions
The Hounds are primarily a Chaotic Evil group, roaming Mobius and causing mayhem wherever they please. Despite this, they are wholly loyal to Buer, and will do whatever he asks of them.
They also seek out those who share any of the eight Sins they represent, acting as little voices that influence like-minded people into giving into their Sin. Those people that any of the Hell's Hounds are able to completely influence can then be controlled by the respective Hound, acting as a puppet to carry out chaos in the name of Buer.
Policies
The Hounds don't seem to follow very many rules apart from maintaining a loyalty to Buer. They're more than happy to use any underhanded methods they can think of to achieve their goals, whatever they may be at the time.
Allies and Enemies
Allies
Buer, the Black Wheel of Decay - The Hounds obey him without question, and hold a great deal of respect for him, as well.
The Black Diavols - Hell's Hounds and the Black Diavols can hardly be considered allies, due to the fact that they clash so frequently; the Hounds (save for Sidhael Taida) see themselves as wholly superior to "Buer's gaggle of imp servants", while the Diavols despise being mistreated by them. In fact, the only Hound who seems to get along well enough with the Diavols is Sidhael.
Enemies
The Herald of Death - On more than one occasion have they fought with The Herald for the ownership of souls ready to depart the world.
The White Cherouvs - They take every opportunity to harass and even attack the Cherouvs, seemingly out of pure spite.
Notes/Trivia
Their "surnames" are simply the Japanese word for whatever Sin they are based on.
The Sin of Despair, which Baelroch Zetsubo is based on, is sometimes considered to be the "eighth Deadly Sin".
Valefar Donyoku is the only Hound who is named after an actual demon. Archelaus's name is of Ancient Greek origin, while Casanove's name is a play on the word casanova. The names of the others were influenced by name generators.
Theme Song