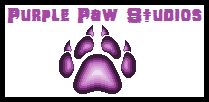 ~ This page is a creation of Purple Paw Studios ~
~~~~~~~~~~~~~~~~~
Basic Info
Full Name
Gwendolyn Grison
Relationship Status
Taken
Appearance
Description
Fur:
Catawba
and
cinereous
Hair:
Black
Eyes:
Copper
Biographical Info
Personal Info
Occupation
Freedom Fighter
Skills and Abilities
Abilities
Hand-to-hand combat
Gwendolyn Grison is a member of the Red Valley Freedom Fighters.
Physical Description
A somewhat curvy grison who stands a little over three feet tall, Gwendolyn has a short muzzle with a triangular nose, small, rounded ears, and a fairly fluffy, medium-length tail.
Her fur is primarily catawba in color, with a broad, cinereous horizontal stripe that reaches from her forehead to the back of her neck, as well as a cinereous muzzle, chest, and stomach. Her hair, which is fairly long and tied back in a loose ponytail, is black in color, and her eyes are copper in color.
Her outfit consists of a cool black and corn sleeveless zip-up bodysuit with short leggings and white neck/leg cuffs, and cool black boots with white cuffs.
History
Base Stats
Stamina
Great
Strength
Great
Superior - Guts
Energy
N/A
Durability
Great
Resistance
Average
Speed
Good
Reflexes
Good
Magic
N/A
Kinesis
N/A
Intellect
Great
Other Stats
Eyesight
Good
Hearing
Great
Olfactory
Superior
A fairly strong and durable fighter, Gwendolyn is skilled at hand-to-hand combat, and can hit quite hard, staggering lightweight foes with strong strikes. Being a grison, she has sharp teeth and claws, and wields these in a fight to great effect.
Genetic Ability: Guts
This genetic ability activates whenever Gwendolyn is burned, poisoned or paralyzed. When activated, it boosts Gwendolyn's physical strength by about 50%. Guts does not counter the loss in speed and agility from being paralyzed, nor does it counter the damage-over-time effect from being poisoned or burned; however, it does nullify the drop in physical strength from being burned.
Strengths/Resistances
Gwendolyn has no specific resistances to any Elements or energy-types. She is quite durable, and can weather minor blows with ease, making her a deceptively resilient fighter.
Weaknesses
Gwendolyn has no specific weaknesses to any Elements or energy-types. Her speed and agility also aren't anything special, and faster foes can outpace her. She can also still be worn down over time, despite her respectable durability.
Friends and Foes
Friends/Allies
Rivals
Enemies
Family
Romance
Personality
Typically cool and collected, Gwendolyn is known for having an easy-going disposition, while being fairly prone to sarcasm. She's slow to anger, and is generally the one to calm down Holly whenever the tigress happens to become agitated.
Positive Traits
Neutral Traits
Negative Traits
Quotes
Notes/Trivia
Gallery
Community content is available under
CC-BY-SA
unless otherwise noted.