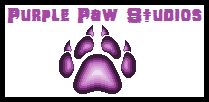 ~ This page is a creation of Purple Paw Studios ~
~~~~~~~~~~~~~~~~~
Basic Info
Full Name
Gisela the Marmoset
Species
Mobian/Black-tufted marmoset
Relationship Status
Single
Appearance
Description
Fur:
Metallic sunburst
,
misty moss
, and
almond
Eyes:
Spanish blue
Biographical Info
Relatives
Afonso the Marmoset - father
Matilde the Marmoset - mother
Personal Info
Likes
Nature
Science
Learning
Biology
Dislikes
The destruction of nature
Corrupt, big-business companies
Skills and Abilities
Abilities
High intelligence
Great reflexes
Adhesive climbing
Prehensile tail
Parkour
Gisela the Marmoset is one of the two founders of The Society for Environmental Preservation, with the other being her childhood friend, Judas the Red Panda. She is T.S.E.P's main spokesperson, and is quite famous around Station Square for her highly influential speeches.
Physical Description
A lean marmoset who stands a bit over three feet tall, Gisela has a short muzzle with slit nostrils, short, rounded ears, and a long, slender tail that is prehensile.
Her fur is primarily misty moss in color, with an almond facial mask, chest, and stomach, as well as a metallic sunburst forehead marking, ears, forearms, and tail. She has no hair on her head, instead having a tuft of longer fur as well as long, metallic sunburst-tipped tufts that hang down either side of her head, and her eyes are Spanish blue in color.
History
Childhood
Gisela was raised in an actively liberal family that frequently held fundraisers and protests against corrupt, big-business companies and the like. She would accompany her parents to every organized event, usually to help her father hand out flyers promoting whatever current event was happening.
Nature had always fascinated Gisela; her favorite subjects in school were science (particularly biology) and English.
Forming T.S.E.P
Abilities
Base Stats
Stamina
Great
Strength
Good
Energy
N/A
Durability
Average
Resistance
Average
Speed
Great
Reflexes
Great
Magic
N/A
Kinesis
N/A
Intellect
Superior
Other Stats
Eyesight
Superior
Hearing
Superior
Olfactory
Great
Gisela is not exactly made for actual combat; while she is highly agile and more than capable of running circles around slow opponents, she lacks actual combat knowledge, and isn't terribly strong in a physical sense.
Being a primate, her natural agility makes her a very skilled climber, able to scale most objects with ease, and she is even capable of parkour. Her long, slender tail is prehensile, and she can carry lightweight objects with it.
Strengths/Resistances
Weaknesses
Friends and Foes
Friends/Allies
Rivals
G.U.N - Gisela and her allies are more or less ambivalent towards the Guardian Unit of Nations, and thus hard to distinguish as actual rivals. Their viewpoints tend to clash, however.
Enemies
Family
Afonso the Marmoset - Gisela's father.
Matilde the Marmoset - Gisela's mother.
Romance
Personality
Gisela is spunky and intelligent, and is unafraid to defend her beliefs, even if others would actively oppose her.
Positive Traits
Neutral Traits
Negative Traits
Quotes
Notes/Trivia
Community content is available under
CC-BY-SA
unless otherwise noted.