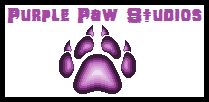 ~ This page is a creation of Purple Paw Studios ~
~~~~~~~~~~~~~~~~~
Basic Info
Full Name
Ginger Hedgecat
Species
Mobian/Hedgecat (Snowshoe cat)
Appearance
Description
Fur:
Golden poppy
,
harvest gold
, and white
Hair:
Japanese violet
Eyes:
Keppel
Biographical Info
Personal Info
Occupation
Extreme Gearist
Skills and Abilities
Skills
Skilled Extreme Gearist
Abilities
Hand-to-hand combat
Ginger Hedgecat is an Extreme Gearist who hails from Station Square. Her Extreme Gear is christened the Feline Fatale.
Physical Description
A somewhat curvy hedgecat who stands a little over three feet tall, Ginger has a short muzzle with a triangular nose, medium-sized, pointed ears that stand upright, and a medium-length, fairly slender tail. She also has quills extending from her head; the four on either side of her head curl forward, while the remaining two directly on the back of her head hang downwards.
Her fur is primarily golden poppy in color, with a white muzzle, neck, and chest, and her hands and feet are also white; meanwhile, her ears, eye markings, tail and quill tips are harvest gold in color. Her hair, which is only on the top of her head and is swept off to the right a bit, is Japanese violet in color, and her eyes are keppel in color.
Her outfit consists of an irresistible and imperial purple zip-up sleeveless bodysuit with short leggings, irresistible and imperial purple boots with white cuffs, and an imperial purple ascot.
History
Base Stats
Stamina
Great
Strength
Good
Energy
N/A
Durability
Average
Resistance
Average
Speed
Great
Reflexes
Great
Magic
N/A
Kinesis
N/A
Intellect
Good
Other Stats
Eyesight
Superior
Hearing
Great
Olfactory
Great
While not as strong a fighter as Jade and Branston, Ginger is still a fair bit tougher than she looks, and knows how to throw a punch or kick; however, like her friends, she lacks a true fighting style. Her actual niche comes in the form of mind games and "debuffs", utilizing techniques such as Inquire, Influence and Captivate to great effect.
Having feline blood, Ginger has superb eyesight, and is quite fast on her feet. She also has very sharp teeth, and can deliver a nasty bite.
Extreme Gearist
Ginger has a lot of experience as an Extreme Gearist, and has competed in her fair share of races. Her Extreme Gear, the Feline Fatale, is blue and white in color, and bears the insignia of a cat's face on the top of it.
Resistances
Ginger has no specific resistances to any Elements or energy-types. She is quite fast, and can easily outpace slower foes and evade their attacks.
Weaknesses
Ginger has no specific weaknesses to any Elements or energy-types. Her defenses aren't anything special, therefore she mostly relies on her agility to try and evade potentially devastating attacks.
Friends and Foes
Friends/Allies
Rivals
Enemies
Family
Romance
Personality
Flirty and somewhat sarcastic, Ginger seems to enjoy messing with people, and typically aims to fluster them. She is somewhat cocky as well, and has no qualms about playing dirty against her opponents, utilizing her tricky playstyle to distract and confound them. While she has a fairly even temper, she gets quite nasty when angered, and will focus almost exclusively on getting revenge on whoever happened to wrong her.
Positive Traits
Neutral Traits
Negative Traits
Quotes
Notes
Gallery
Community content is available under
CC-BY-SA
unless otherwise noted.