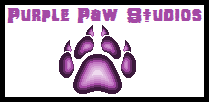 ~ This page is a creation of Purple Paw Studios ~
~~~~~~~~~~~~~~~~~
Basic Info
Full Name
Flamara the Fennec
Species
Mobian/Fennec Fox
Relationship Status
Single
Appearance
Color
Fur: Red w/ peach-colored snout, chest and tail tip
Hair: Dark purple
Eyes: Yellow
Description
Earring
Black tube top
Belt
Black boots w/ yellow stripe
Yellow band around right thigh
Black fingerless gloves
Bracelets around right wrist
Shawl
Biographical Info
Relatives
Unnamed mother
Unnamed father
Personal Info
Likes
Dancing
Hanging out with friends
Practicing her moves and abilities
Occupation
Fire Clan Battle Magess
Skills and Abilities
Skills
Skilled w/ ranged attacks
Skilled dancer
Abilities
Advanced combat
Powers
Advanced Pyrokinesis

Flamaris the Fennec (pronounced "fluh-MAH-riss") is a battle magess that serves the Fire Clan of Fiamme. She was born near Red Valley, but fled to the Fire Clan village with her parents to avoid being caught in the crossfire between a squadron of G.U.N agents and Dr. Eggman.
Physical Description
Flamaris has fiery red fur with a peach snout, chest and tail tip. Her hair is a very dark shade of purple and her eyes are bright yellow. Her figure is slightly better than average.
She wears a black tube top, a belt, black boots with a yellow stripe around the top, black fingerless gloves, two gold bracelets around her right wrist, a gold band around her right thigh, a short shawl and a single earring.
History
Childhood
Flamaris wasn't born into the Fire Clan. Her parents lived in the Scorching Plains' Red Valley area, and raised her there. Life was quite peaceful until a squadron of G.U.N agents showed up whilst they were chasing down Dr. Eggman. Fear of being caught in the crossfire, the couple took the now 6-year-old Flamaris and fled to where the Fire Clan of Fiamme lived. There, they were welcomed with open arms.
Growing Up
Life in the Fire Clan wasn't much different from life in Red Valley, except now there was an entire community of like-minded individuals that Flamaris and her family got along splendidly with. The young fennec fox was also around other kids her age, and she quickly made many friends.
Becoming a Battle Magess
Abilities
Base Stats
Stamina
Great
Attack
Good
Spcl. Atk
Superior
Defense
Good
Spcl. Def
Good
Speed
Great
Reflexes
Great
Magic
N/A
Psyche
Superior
Intellect
Great
Other Stats
Eyesight
Good
Hearing
Superior
Olfactory
Great
Flamaris, having a love for dancing, often incorporates dance moves into her attacks, giving her a fluid and graceful style. Being a battle magess, she excels in the area of raw Elemental power, and her agility and grace allow her to slip around opponents with ease. Her actual physical strength is only average, however, and she is relatively fragile.
Fire Abilities
St. Elmo's Fire

Overheat

Heat Up
Elementless Abilities
Status/Defensive Abilities
Resistances
Flamaris is relatively resistant to Fire and Nature (her Fire resistance is somewhat higher, however).
Weaknesses
Flamaris is weak to the Elements of Ice, Earth and Water. Her defenses aren't anything special, therefore she mostly relies on her agility to try and evade potentially devastating attacks. Being a manipulator of Fire, cold and/or rainy weather also severely dampens her powers.
Friends and Foes
Friends/Allies
Rivals
Enemies
Personality
Flamaris is a generally friendly and fun-loving person, and she loves to hang out with close friends. She also enjoys dancing and practicing her abilities as a battle magess, often incorporating dance moves into her attacks.
Likes
Dislikes
Biggest Fears
Quotes
Notes