As of the moment this was posted, this article does not meet current wiki standards. Please edit and adhere to the polices
within one week, or the article will be deleted
. If you require further assistance or have any questions, please feel free to ask for help.

The policy/standards violation is: Insufficient Content

The last edit to this page was on 07/7/2016 by Emerl.exe


Do not remove this template until the article meets standards
, unless it is incorrectly placed on the page. Doing so may result in immediate removal of this page. If this page meets standards, you may remove this template.
[Show/Hide More Info]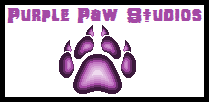 ~ This page is a creation of Purple Paw Studios ~
~~~~~~~~~~~~~~~~~
Fire Abilities
Scorch Abilities
Inferno Abilities
Napalm Abilities
Blaze-Fire Abilities
Elementless Abilities
Status Abilities