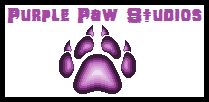 ~ This page is a creation of Purple Paw Studios ~
~~~~~~~~~~~~~~~~~
Basic Info
Nicknames
"The Vengeful Frost"
Species
Primordial Ice Deity
Relationship Status
Single
Voiced By
Unknown - as Blackfrost Anivia
Appearance
Description
Skin:
Blue bell
and
beau blue
Hair:
White and
light royal blue
Eyes:
Rambutan
(w/ black sclera and
red devil
pupils)
Biographical Info
Personal Info
Occupation
Ice-Element Deity
Deity of Vengeance
Skills and Abilities
Skills
Can form blades of ice
Can cover herself fully with ice armor
Abilities
Advanced combat
Great physical strength
Weaponry
Ice blades/claws
Other Info
Theme Song(s)
Vordt of the Boreal Valley - battle theme
Durga, the Vengeful Frost, is an Ancient Elemental Beast aligned with the Elements of Ice and Darkness. She is also a deity of the Ice Clan of Kyanos.
She typically roams the Frozen Plateau Zone of Artika, and appears most commonly at sunset.
Physical Description
Durga is a nearly twelve-foot tall, reasonably stocky biped with four arms, and her hands have only two fingers and a thumb. She has large ice spikes on her back, and more patches of ice covering specific parts of her body, namely her shoulders, chest, thighs and forearms; these patches of ice can grow and cover different parts of her body as she pleases. She also has long, pointed ears and a 'crown' of ice that reaches down behind her ears somewhat. Her legs are digitigrade, and her legs below the ankle are entirely shrouded in ice, thickening out near the bottom; her two toes are thick and claw-like. She also has a long, relatively thick tail tipped with spikes of ice.
Her skin is primarily blue bell in color, with a collection of markings on her body that typically appear to be beau blue in color; however, these markings glow an intense icy blue when she uses her powers. Her hair, which is very long and flowing, is white with light royal blue streaks, and her eyes are rambutan with black sclera; interestingly, her pupils are red devil in color, instead of simply being black.
History
"Birth"
Durga was "born" a while after The Elemental Gods were; their powers were used to create her and her siblings.
Afterwards, she moved from the Hyperverse to Mobius, where she went into hibernation for 100 years. Her presence, as well as the presence of Rahab, Chraden, Telchur and Kyanos helped to keep the Elemental Plane of Ice stable and balanced with the other nine Elemental Planes.
Early Years
Base Stats
Stamina
Godlike
Strength
Superior
Energy
Great
Durability
Great
Resistance
Good
Speed
Great
Reflexes
Good
Magic
Godlike
Kinesis
N/A
Intellect
Great
Other Stats
Eyesight
Superior
Hearing
Superior
Olfactory
Great
As a Primordial Deity, Durga is immensely powerful. She is quite fast despite her large size, and she has formidable physical strength, as well, being able to lift up to a ton in weight up over her head. Her four arms and the ability to manifest weapons of pure ice make her dangerous up-close, as she can feasibly wield an ice sword with all four of her hands, or form massive ice claws on all four of her hands. The icy armor covering parts of her body can grow and be shifted around as she pleases, being able to cover nearly her entire body like a suit of armor if she wants. The larger spikes on her back can also grow outwards into mobile, blade-like structures that make approaching her from behind equally as dangerous as approaching her from the front.
Her control over both the Elements of Ice and Darkness are, as expected for a godly being, incredibly powerful; she wields high-level techniques of the Ice Element, such as Cocytus and Blizzard, and one of her favorite abilities is to manifest large shards of razor-sharp ice that she launches at high speeds. She is also an equally skilled spectramancer, although in battle, her Ice techniques tend to take front stage over her Darkness techniques; this is not to say she won't use her spectramancy in a fight, however.
Strengths/Resistances
Durga is resistant to the Elements of Nature, Water, Ice, and Darkness; in particular, she is nigh-immune to the latter two Elements. Being able to grow ice armor over her body gives her a considerable edge over those who favor physical techniques, unless said techniques are aligned with Fire, Earth, Metal, all being capable of breaking through Ice more easily than other Elements; that being said, her sheer cryomantic skill means that any Fire, Metal, or Earth-wielding opponent still cannot afford to be a slouch around Durga. They are facing a Primordial, after all.
Her ability to create fog by cooling and condensing moisture in the air, coupled with her spectramancy (as the Darkness element is well-known for techniques that focus around concealment and shrouding), allows her to effectively conceal herself and surprising amounts of the surrounding area, giving her ample opportunity for a surprise attack if the opponent cannot deal with the fog in some way.
Weaknesses
Durga is weak to the Elements of Fire, Light, and Earth; all but Light are capable of breaking through her Ice armor, and her inherent ties to the Darkness Element leave her vulnerable to Light, but in return she can threaten Light-wielders with her spectramancy. Her ice armor shrugs off physical blows with ease, although it generally doesn't do as much against energy-based attacks; the exception to this is Water, which will likely freeze upon contact with her armor and be rendered useless. The frozen 'remains' of the Water attack are then hers to manipulate as she pleases, having become ice instead.
Being a manipulator of Ice, severe-enough ambient heat can weaken her Ice abilities considerable, and also greatly reduce her ability to manipulate her Ice armor, often forcing her to leave it in its regular state (I.E only on her head, chest, shoulders, forearms, thighs, and lower legs). As such, attacks made against any unarmored parts of her body (such as her stomach) will deal significantly more damage to her. Also, the more ice armor she has on her body, the slower and less agile she becomes.
Friends and Foes
Friends
Tryndamere Yarostev - Durga found the young wolverine shortly after the attack that decimated his tribe, and, sensing the boiling wrath in his heart, took him under her wing and taught him to hone his anger. She allowed his natural combat skills to flourish, and he grew into a mighty warrior under her tutelage. She also taught him Cryokinesis.
Allies
Tryndamere Yarostev - Durga found the young wolverine shortly after the attack that decimated his tribe, and, sensing the boiling wrath in his heart, took him under her wing and taught him to hone his anger. She allowed his natural combat skills to flourish, and he grew into a mighty warrior under her tutelage. She also taught him Cryokinesis.
Rivals
Enemies
Personality
As her title suggests, Durga is a vengeful deity, attacking those who would dare to wrong her; those who commit acts of malicious and wanton destruction earn most of her ire. But she is capable of generosity and kindness, and will always repay a debt.
Likes
Dislikes
Biggest Fears
Quotes
"Your rage is mighty, but allow it to fester unchecked, and it will consume you, leaving nothing behind but a ravenous, bitter shell. I can help you." - Said to a young Tryndamere Yarostev after she found him.
Notes/Trivia
Gallery
See Also
Community content is available under
CC-BY-SA
unless otherwise noted.