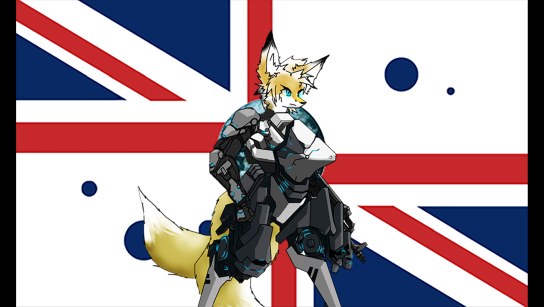 Armor design commissioned by the author with the artist Ark/Janus Rotarl in 2010
Cy-Fox Unit 01/Miles "Tails" Prower
Overview
Captain Sir Miles Annorax Prower KRSN RNR VC KCB GCR (2092-) is a naval officer in the Keplerian Republic Space Navy, United Nations Temporal Command and Royal Navy Reserve of the United Kingdom of Great Britain. After fatal injuries felled him on Space Station ARK in 2115, he was converted into a cyborg and later upgraded.
Vitals
Backstory
Pre-upgrade information from 2092-2115 can be found here
Community content is available under
CC-BY-SA
unless otherwise noted.