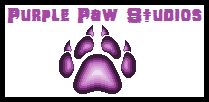 ~ This page is a creation of Purple Paw Studios ~
~~~~~~~~~~~~~~~~~
You may be looking for Conner the Hedgehog.

When I become a billionaire, I'm gonna have a big mansion. With butlers. And jet packs.


— Conner the Squirrel
Basic Info
Full Name
Conner the Squirrel
Nicknames
"Selfish prick"
Species
Mobian/Red Squirrel
Alignment
Anti-Hero/Neutral Good
Relationship Status
Single
Appearance
Description
Fur:
Orange-red
and buff
Eyes:
French Blue
Biographical Info
Personal Info
Likes
Junk food (especially chocolate)
Money
Alcohol
Video games (particularly platformers and retro titles)
Gambling
Dislikes
His job
Cigarettes (especially the smoke)
Waking up early
Occupation
Dollar store clerk
Skills and Abilities
Skills
Skilled w/ baseball bat
Abilities
Hand-to-hand combat
Climbing
Swimming
Powers
Functional immortality
A lazy, self-centered alcoholic with a love for money and an inability to permanently die, Conner the Squirrel is a crossover character based off of Conker the Squirrel, specifically the iteration from Conker: Live and Reloaded.
He is the younger brother of the zoologist Rowan the Squirrel.
Physical Description
A slightly chubby squirrel who stands a little over 3 feet tall, Conner has a short muzzle with a triangular nose, somewhat rounded ears ending in tufts, and a large, bushy tail. He also has longer fur on the sides of his head. His front teeth are slightly visible even when his mouth is closed.
His fur is primarily orange-red in color, with a buff muzzle, eye markings, chest and stomach; the tips of his ears and tail are also buff in color. He has a medium-sized, messy tuft of fur on his head, and his eyes are French Blue in color.
Conner's attire is quite simple, consisting of an cerulean hoodie with white cuffs, cerulean shorts with white cuffs, and cerulean boots with white cuffs and a white stripe. He also wears white, fingerless gloves.
History
Childhood
Conner actually had quite a good childhood. Growing up in the Eurishian region of Avalon, he was raised by loving and supportive parents, who taught him to be kind, humble and generous. He had an older brother by the name of Rowan whom he idolized; however, when Conner was roughly seven years old, he rarely saw much of Rowan, due to the older squirrel spending much of his time in school to pursue a career in biology, specifically zoology.
When Conner was about eight, Mordred Hood and his Egg Army were starting to tighten their grip on Avalon. Fearing for the safety of his family, Acacius decided to move them to Station Square, which was relatively free of the Eggman Empire's influence at the time.
Base Stats
Stamina
Good
Strength
Good
Energy
N/A
Durability
Average
Resistance
Average
Speed
Great
Reflexes
Good
Magic
N/A
Kinesis
N/A
Intellect
Average
Other Stats
Eyesight
Great
Hearing
Superior
Olfactory
Superior
Being a squirrel, Conner has a great sense of smell and hearing, and is also a decently skilled climber; given his somewhat sedentary lifestyle, however, any more physically fit member of his species can outpace him with ease. He can swim quite well, however, and is also capable of gliding short distances by spinning his tail while in mid-air.
While not a seasoned fighter by any means, he is still (somewhat) capable of defending himself when it's necessary. He knows how to throw a punch (and a kick), and his front teeth are hard and sharp, making for a nasty bite. And, of course, he has his baseball bat.
"Immortality"
He bears a "curse" that, as far as he knows, he's had for all his life. Upon death, he comes back to life; the time it takes to resurrect depends on how severely damaged his body was when he perished. When he comes back to life, he wakes up wherever his body happens to be at the time of resurrection, and his body is (mostly) void of any of the injuries prior to death. However, he still appears to age normally.
With the knowledge that he cannot permanently die, Conner is highly reckless, and has no qualms about getting into physical fights with his foes, happily taunting them, as well. He typically fights with little regard for his own life, and if he survives the encounter, all the better for him. Because of this, he has definitely died quite a few times, with some instances including;
Resistances
Conner has no known Elemental resistances. He is fairly agile, able to dodge slow-moving opponents and attacks with ease.
Weaknesses
Conner has no known Elemental weaknesses. His defenses aren't anything special, and he can be killed fairly easily.
Other Versions
Conner the Undying
This is the version of Conner that appears in the Twisted Dimension in the RP Hedgehog's Guide to the Multiverse. With the (supposed) loss of his family at the hands of the Overlords came the loss of all mental stability. Conner roams the decimated remains of the western block of Station Square, armed with anything he can get his hands on.
Friends and Foes
Friends
Allies
Rivals
Cooper the Squirrel - He doesn't really have an actual dislike for his Moebian counterpart, although he has displayed some annoyance over Cooper's constant anxiety (and some sympathy for his situation, as well). He also dislikes the other squirrel's habit of smoking (to which Cooper is equally irritated by Conner's alcoholism).
Enemies
Family
Romance
Mira Sunderland - Conner had a somewhat brief romantic fling with Mira, but the relationship was eventually ended by her when she got sick of his lying, self-centered ways. He's been trying to get back in her good graces, but she's not very happy with him.
Personality
Conner can easily be described as a "selfish, greedy bastard"; while he does assist people quite frequently, he often expects a reward for his deeds, typically in the form of money. He's not a reliable person, and has a bad habit of making and breaking promises; he's also a fairly dishonest person, and will gladly lie when it suits his needs.
When not "helping" people, he typically lazes about at home, eating junk food, drinking beer or soda, and playing video games. He's easily distracted by things, especially by "beautiful gals"; it's not uncommon for him to stare at any attractive woman he meets. He also enjoys gambling, especially poker, and has a couple of good friends that he plays poker with every Friday night. He's typically a laid-back and amiable individual, and is quite friendly to everyone he meets. However, he's quite prone to being sarcastic and snarky, which gets him into trouble more often than not. He's also quite gullible, and typically oblivious to most things around him.
Despite his many shortcomings, Conner has a soft spot for children. Perhaps because he's reminded of how much better things were back when he was young, he will show rare moments of selflessness when it comes to helping someone younger than he is, and will gladly risk his life to try and protect them if necessary; although in such situations, he typically prefers to not die, with his reasoning being "if I'm dead, I can't do shit". If he knows that dying is the better option, however, then he will gladly do it.
When he first learned about his "immortality" at the age of 15, Conner was, understandably, terrified, and fell into a depressive slump, having no idea what to do with his situation. It took about three years for him to slowly realize that, with him being unable to permanently die, he could basically get into as much danger as he wanted, and suffer only minor consequences.
This has caused him to become quite reckless, cocky, and a bit off-kilter, and he often voluntarily (sometimes involuntarily) gets into situations that could be seen as downright suicidal to those who have no knowledge of his "immortality"; much of this is done purely for the thrill, but he sometimes does it for more noble reasons.
Positive Traits
Paternal
Friendly
Loyal at times
Even-tempered
Negative Traits
Self-centered
Alcoholic
Lazy
Ignorant
Gullible
Greedy
Reckless
Unreliable
Cocky
Dishonest
Easily distracted
Neutral Traits
Quotes
Notes/Trivia
Conner's "immortality" is somewhat based on the explanation of extra lives in Conker's Bad Fur Day; squirrels have as many lives as they think they can get away with. However, rather than using severed squirrel tails, Conner simply resurrects after death.
Conner's outfit is very similar to Conker's outfit from Live and Reloaded, except Conner's shorts are the same color as his hoodie, he wears boots instead of shoes, and he has white cuffs, while Conker has green shorts and blue and yellow shoes, as well as yellow cuffs and a yellow stripe on each sleeve. Conner also wears white, fingerless gloves, while Conker (from Live and Reloaded) doesn't wear gloves.
See Also
Community content is available under
CC-BY-SA
unless otherwise noted.