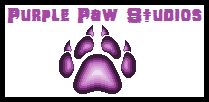 ~ This page is a creation of Purple Paw Studios ~
~~~~~~~~~~~~~~~~~
Cerauna the Voltage Creeperhog
Basic Info
Full Name
Cerauna the Voltage Creeperhog
Relationship Status
Single
Biographical Info
Birthplace
Bubonic's laboratory
Current Residence
Bubonic's laboratory
Personal Info
Skills and Abilities
Abilities
High speed
Advanced combat
Can absorb opposing Electricity-element attacks to become stronger
Can absorb electricity in general
Post-mortem resurrection
Powers
Advanced Electrokinesis
Cerauna is a Voltage Creeperhog (Advanced Electric Creeperhog) created by Bubonic the Hedgehog.
Physical Description
Cerauna is mostly golden-yellow in color, with a paler muzzle, chest, and stomach, and icy blue eyes with black scleras. She is larger and more stylized-looking than the Electric Creeperhogs, and she has stiff, spiky fur on her forearms, calves, shoulder, and back; her quills are also very wild and spiky-looking. Some of the quills have jagged, electric-blue markings, and there are more of these markings on her body, as well. Her claw-like fingers and toes are black in color.
History
Creation
Cerauna was created during the events of Attack of the Creeperhogs.
Base Stats
Stamina
Great
Strength
Great
Energy
Superior
Durability
Good
Resistance
Good
Speed
Superior
Reflexes
Superior
Magic
N/A
Kinesis
Superior
Intellect
Good
Other Stats
Eyesight
Superior
Hearing
Superior
Olfactory
Superior
Being an Advanced Electric Creeperhog, Cerauna is armed with the ability to use electrokinesis, and at a much higher level than her weaker brethren. She is also quite a bit faster than the other Advanced Creeperhogs; the only one who really matches her speed is Volaris the Tornadic Creeperhog. Despite this, she still isn't anywhere near as fast as the likes of Sonic.
Apart from standard Electric-aligned abilities, Cerauna can also draw in electricity from nearby sources to strengthen her attacks, or unleash all the stored energy in one large burst. The power growth gained from absorbing the electricity happens steadily, but slowly, and eventually caps.
She'll happily play around with anyone she happens to be fighting, using her high speed to shove her opponents off their feet and then dart away from them before they have a chance to react. When she takes a fight seriously, however, she becomes quite savage.
Strengths/Resistances
Cerauna is resistant to the Element of Wind, and immune to Electricity. She can also absorb Electric-element attacks and become stronger, up to a certain point. The marks on her quills and her body, and the spiky fur on her forearms, glow brightly and spark with static electricity when she's reached her limit of electricity-absorption.
Weaknesses
Cerauna is weak to the Elements of Water and Earth. Having enough of her body submerged in water forcefully and painfully dispels all of the excess electricity she's stored, temporarily incapacitating her from the sudden pain. Her defenses aren't anything special, making her a somewhat fragile combatant.
Friends and Foes
Friends
Allies
Rivals
Enemies
Personality
Cerauna is quite a mischievous creature, hanging around places with high amounts of electricity (such as power plants) just to drain the electricity and mess with anyone who might be working there. She rarely takes things seriously, yet can have quite a nasty temper if pushed enough (but compared to Fuego, who'll fly off the handle at the drop of a hat, she's docile).
Likes
Dislikes
Biggest Fears
Notes
Trivia
Theme Songs
See Also
Community content is available under
CC-BY-SA
unless otherwise noted.