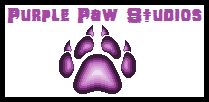 ~ This page is a creation of Purple Paw Studios ~
~~~~~~~~~~~~~~~~~
Basic Info
Full Name
Cahaya the Cacomistle
Species
Mobian/Cacomistle
Alignment
Lawful Good/Neutral
Relationship Status
Single
Appearance
Description
Fur:
White,
pale silver
, and
old silver
Hair:
Persian plum
Eyes:
Pacific blue
Biographical Info
Personal Info
Occupation
Light Clan tactician
Skills and Abilities
Abilities
Strategic combat
High intelligence
Cahaya the Cacomistle (pronounced "kuh-HEY-yuh") is a tactician that serves the Light Clan of Celeritas.
Physical Description
A slender cacomistle who stands a little over three feet tall, Cahaya has a somewhat short muzzle, medium-sized, oblong ears that stand upright, and a fairly long and slender tail.
Her fur is primarily pale silver in color, with a white muzzle, chest, and stomach, as well as old silver rings on her tail. Her hair, which is shoulder-length and straight, is Persian plum in color, and her eyes are pacific blue in color.
Her attire consists of a tube top and a vest, boots, khaki shorts and fingerless gloves
History
Childhood
Base Stats
Stamina
Good
Attack
Good
Spcl. Atk
Average
Defense
Average
Spcl. Def
Average
Speed
Great
Reflexes
Superior
Magic
N/A
Psyche
Great
Intellect
Superior
Other Stats
Eyesight
Superior
Hearing
Great
Olfactory
Great
Being a tactician, Cahaya excels in strategical combat, with a heavy emphasis on (often physical) combos, either performed with her own techniques or with the help of allies. She excels at whittling down her opponents with swift combos.
Her keen eyes and high intelligence make her an invaluable observer, and this allows her to relay important combat information to her allies; this also allows her to play with her opponent's minds, often by playing on their vanity. However, single attacks from her are rather weak, and she is overall fragile, as well, forcing her to rely on her agility to survive.
She is an adept solarakinetic, and primarily uses low to mid-tier techniques of the Light element, such as Light Palm and Holy Slash.
Strengths/Resistances
Cahaya is relatively resistant to the Element of Light.
Weaknesses
Cahaya is weak to the Element of Darkness.
Friends and Foes
Friends
Allies
Rivals
Enemies
Personality
Cahaya is a highly observant person, and can learn a lot about someone just by watching or listening to them. She uses the things she learns to her advantage, and typically screws with her opponents' heads as well. She's typically reserved, yet quite warm-hearted, and this shows around her friends; her abilities of observation also allow her to find out what her friends like, so she can make them feel better when they're sad.
Likes
Dislikes
Biggest Fears
Quotes
Notes
name is the
Community content is available under
CC-BY-SA
unless otherwise noted.