Line 29:
Line 29:
 

*'''[[Zelf Cronier]]''' - She wishes to join the strongest evil army she can find.

 

*'''[[Zelf Cronier]]''' - She wishes to join the strongest evil army she can find.

 

*'''[[Melody the hedgehog]]''' -

 

*'''[[Melody the hedgehog]]''' -

 
+

*Joespeh The Hedgewolf- Hates His Brother, Josh . His Darkness Powers Come From Buer.

 
 
 

==Appearances==

 

==Appearances==
---
Revision as of 22:13, 18 September 2011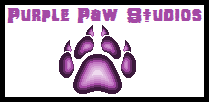 ~ This page is a creation of Purple Paw Studios ~
~~~~~~~~~~~~~~~~~
This page is not completed and is still being written!
Buer, the Black Wheel of Decay (also called Buer, King of the Dead) is a demonic force that is mentioned as the polar opposite to Ka, the Great Wheel of Being. As of now, Buer has not been seen.
In this user's fanon, Buer is rumored to be the ancestor of all evil.
Legend
Buer is one of the two Wheels that turns throughout all universes and dimensions, the other being Ka. If one were to fall, then so would the other, as mentioned in this old saying;
"Even though light abhors darkness, and darkness abhors light, they cannot exist without each other. They are the two sides to the same coin, which is our existence."
The Five Children of Darkness
"And out of the mouth of Buer came the Five Children of Darkness; Balberith, Mephistopheles, Serpentius, Leraje and Gorgolvith."
Description
Although Buer has not been seen so far, he is depicted in ancient drawings as a hideous being with one eye, a gaping mouth, and he has five arms and many horns attached to his "head". He has a snake-like body trailing after him, with live serpents extending from the back of his head.
In reality, Buer's size is infinite, but he is ethereal and invisible in this state. Whenever he manifests himself as a visible, physical being, he is the size of a Draxun. He can also appear as a 7-foot tall, shadowy beast, with horns, deep red eyes, an eye on his chest and long arms.
It is said that Buer's voice is far too terrible and obscene for anyone to comprehend, and thus it strikes such horrible fear into any mortal.
Servants of Buer
If you've got a Villain who you'd want to serve Buer, put them here!
Hell's Hounds/Recruits -
The Towerkeeper -
Bahamuut the Werelich - But how loyal is he to Buer...?
Zelf Cronier - She wishes to join the strongest evil army she can find.
Melody the hedgehog -
Joespeh The Hedgewolf- Hates His Brother, Josh . His Darkness Powers Come From Buer.
Appearances
Roleplay:Ghost Hunters
Although Buer has not been seen, he has been mentioned numerous times by the Hell's Hounds gang.
Roleplay:The Wheels of Fate
Abilities
Buer's might is practically unmatched; it seems than nothing can hurt him. Being an Omnimancer, he can use every element, even the Holy Element. He is immune to recoil attacks as well.
Fire Abilities
Eruption
Volcano Pillar
Heat Up
Heat Wave
Flame Wheel
Fire Punch
Fire Spin
Flare Blitz
Ice Abilities
Cocytus
Icicle Spear
Ice Shard
Electric Abilities
Thunder Wave
ThunderPunch
Charge
Zap Palm
Light Abilities
Holy Fist
Holy Nova Blast
Aurora Beam
Divine Storm
Dark Abilities
Dark Pulse
Dark Fang
Dark Nova Blast
Dark Rift
Shadow Ball
Earth Abilities
Water Abilities
Hydro Pump
Bubblebeam
Aqua Burst
Aqua Ring
Splash Palm
Tsunami
Brine
Waterfall
Water Pulse
Aqua Fang
Rain Dance
Spring Dragon Attack
Wind Abilities
Aeroblast
Gust
Tornado Palm
Nature Abilities
Frenzy Plant
Magical Leaf
Poison Abilities
Toxic Claw
Acid Palm
Poison Fang
Psychic Abilities
Psycho Cut
Psycho Boost
Psybeam
Zen Headbutt
Dragon Abilities
Temporal Abilities
ChronoBlade
Temporal Slice
Spatial Abilities
Nebula Chasm
Celestial Slash
Elementless/Metal Abilities
Slash
Force Palm
Mega Punch
Meteor Mash
Mach Punch
Faint Attack
Status/Defensive Abilities
Personality
Likes
Dislikes
Biggest Fears
Notes
Buer is the name of a Goetic demon.
Theme Song
thumb|300px|left