The Soundtrack for the Blue Blur saga generally consists of electronic-rock, drum and bass, electronic, dubstep, and techno music. As for the scores, most of them are composed by either Steve Jablonsky, Hans Zimmer, or James Newton Howard. They serve as a means to energize the movies a lot more, with fast-paced music to pump up the action scenes.
Main Entries
Curse of Mobius
See also Blue Blur:Curse of Mobius/Soundtrack
The soundtrack retains the score by Steve Jablonsky from the older version, albeit from a different movie, and it also gains a new soundtrack, that being the entire album In Silico by Pendulum.
Vocal Tracks
Showdown
Different
Visions
Midnight Runner
The Other Side
Mutiny
9,000 Miles
The Tempest
Propane Nightmare (Celldweller Remix)
Scores (The Island by Steve Jablonsky)
The Island Awaits You
Where Do These Tubes Go?
Sector 6
Starkweather
Agnate Ukuleles
You Have a Special Purpose in Live
Renovatio
I'm Not Ready to Die
This Tongue Thing's Amazing
Mass Winnings
The Craziest Mess I've Ever Seen
Send In the Clones
My Name is Lincoln
Trailer Music
Curse of Mobius also has a few trailer music going for, even though, as of now, only one of them is more prevailed (and that's in the older version of the fanfiction, no less). Here are the list of them planned out so far:
Open Your Heart (Crush 40 vs. Circuit Freq Remix) - Old Teaser Trailer
Leave You Far Behind by Lunatic Calm - New Teaser Trailer
Hell Yeah by Rev Theory - Theatrical Trailer #1
Hammerhead by The Offspring - Theatrical Trailer #2
Supermoves by Overseer - Final Trailer
Metal Overlord
Tracks (Labyrinth by Juno Reactor)
Conquistador I
Conquistador II
Giant
War Dogs
Mona Lisa Overdrive
Zwara
Angels and Men
Navras
Scores (Black Hawk Down by Hans Zimmer)
Hunger
Vale of Plenty
Chant
Still
Mogadishu Blues
Synchrotone
Bakara
Of the Earth
Ashes to Ashes
Tribal War
Leave No Man Behind
Still (Reprise)
Angel of Chaos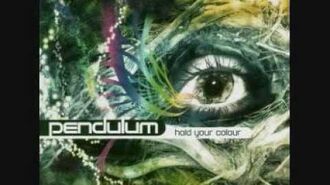 Vocals (Hold Your Colour by Pendulum)
Prelude/Slam
Plasticworld
Fasten Your Seatbelt
Through the Loop
Sounds of Life
Girl in the Fire
Tarantula
Out There
Hold Your Colour
The Terminal
Streamline
Another Planet
Still Grey
Shadow of the Ark
Vocals (Immersion by Pendulum)
Genesis/Salt in the Wounds
Watercolour
Set Me On Fire
Crush
Under the Waves
Immunize
The Island (Dawn)
The Island (Dusk)
Comprachicos
The Vultures
Witchcraft
Self vs. Self
The Fountain
Encoder
Battle For Greengate
Vocals (Celldweller by Celldweller)
Cell #1/Switchback
Stay With Me (Unlikely)
The Last Firstborn
Under My Feet
I Believe You
Frozen
Symbiont
Afraid This Time
Fadeaway
Cell#2/So Sorry to Say
Own Little World
Unlikely (Stay With Me)
One Good Reason
The Stars of Orion
Cell #3/Welcome to the End
Darkness Within Us
Vocals (Wish Upon a Black Star by Celldweller)
The Arrival
It Makes No Difference Who We Are
Blackstar
Louder Than Words
The Lucky One
Unshakeable
I Can't Wait
Eon
So Long Sentiment
Gift For You
The Seven Sisters
The Best It's Gonna Get
Memories of a Girl I Haven't Met
Birthright
Tainted
Against the Tide
The Departure
Spin-Offs
Blue Blur: Genesis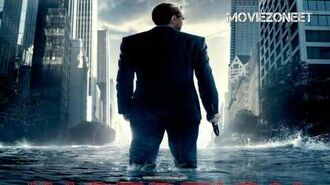 To some extent, the prequel
Blue Blur: Genesis
uses tracks from the
Sonic Fan Film
by Blue Core Studios. It also uses the song
The Fantasy
by 30 Seconds to Mars as the main theme, alongside a few other vocal songs, including
It's Not Over
by Daughtry, and
The End Is Where We Begin
by Our Lady Peace.
Vocal Tracks
The Fantasy by 30 Seconds to Mars
It's Not Over by Daughtry
The End Is Where We Begin by Our Lady Peace
Scores
Main Theme
The Invasion
Take a Step Back
Bots
City Street
Interrogation
Buzz Bombers
A Legend is Born
Trailer Music
Blue Blur: Freedom Fighters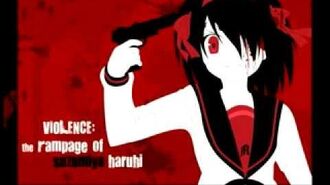 The soundtrack for
Blue Blur: Freedom Fighters
is limited in comparison to the other entries in the saga. It holds only one vocal track in
Blood Sugar
by Pendulum, and it also contains the soundtrack from the movie
Oblivion
by M83.
Vocal Track
Scores
Jack's Dream
Waking Up
Tech 49
StarWaves
Odyssey Rescue
Losing Control
Canyon Battle
Radiation Zone
You Can't Save Her
Raven Rock
I'm Sending You Away
Ashes of Our Fathers
Temple of Our Gods
Fearful Odds
Undimmed by Time, Unbound by Death
Trailer Music
Vengeance by Position Music
Others
These are other notable tracks used in the Blue Blur saga or will later be used in the saga.
Community content is available under
CC-BY-SA
unless otherwise noted.