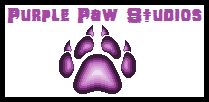 ~ This page is a creation of Purple Paw Studios ~
~~~~~~~~~~~~~~~~~
You may be looking for Berylsythe.
Basic Info
Full Name
Beryl the Jerboa
Species
Mobian/Long-Eared Jerboa
Appearance
Description
Fur:
Oxblood
and
baby pink
Hair:
Black
Eyes:
Skobeloff
Biographical Info
Personal Info
Skills and Abilities
Abilities
Hand-to-hand combat
Strong legs
Great agility
Semi-prehensile tail
Powers
Crystakinesis (offense-oriented)
Beryl the Jerboa is a member of The Prairie Runners. She is the sister of Zircon the Jerboa.
Physical Description
A somewhat curvy jerboa who stands a little over three feet tall, Beryl has a short, pointed snout, very long, elliptical ears, and a long, slender tail ending in a tuft. Her left ear has a small chunk missing from it.
Her fur is primarily oxblood in color, with a baby pink muzzle, inner ears, chest, and stomach. Her hair, which is tied back in a low-hanging ponytail, is black in color, while her eyes are skobeloff in color. The tuft at the end of her tail is also black in color.
Beryl's outfit consists of a cool grey tube top, cool grey jeans, pastel red fingerless gloves with white cuffs, and pastel red boots with white cuffs. She also has two studs in her right ear.
History
Base Stats
Stamina
Great
Strength
Good
Energy
Great
Durability
Average
Resistance
Average
Speed
Great
Reflexes
Great
Magic
N/A
Kinesis
Great
Intellect
Great
Other Stats
Eyesight
Great
Hearing
Superior
Olfactory
Great
Unlike her sister, who's powers are more focused around defense, Beryl's crystakinesis is more focused around offense; she is able to manifest razor-sharp yet rather fragile crystals on her hands and use them as weapons; they are also fully controllable. The fragility of her crystal weapons is often a boon to her, as they can shatter into piercing shards to hurt her opponent, especially if they end up embedded in their flesh. However, her crystals are too brittle to effectively use as armor.
She can also manifest smaller shards and launch them at her opponent, making for a reliable ranged attack.
Being a jerboa, she has very strong legs, and she can jump 7 feet straight into the air; her huge ears are also very keen, and help to regulate her body temperature by releasing excess heat. Her long, thin tail is also semi-prehensile, and she can carry lightweight objects with it.
Strengths/Resistances
Beryl has no specific resistances to any Elements or energy-types. She is quite agile, able to dodge slow-moving opponents and attacks with ease.
Weaknesses
Beryl has no specific weaknesses to any Elements or energy-types. Her defenses aren't anything special, therefore she mostly relies on her agility to try and evade potentially devastating attacks.
Friends and Foes
Friends/Allies
Rivals
Enemies
Family
Zircon the Jerboa - The sister of Beryl. Despite their drastically different personalities, they get along well enough.
Romance
Personality
Brash and somewhat flirty, Beryl is quite the opposite of her reserved sister. A bit of a hot-head, she always wants to have something to do, and doesn't like being bored. Her temper is fairly short, and she tends to get quite violent when angry.
Positive Traits
Neutral Traits
Negative Traits
Quotes
Notes
Gallery
Community content is available under
CC-BY-SA
unless otherwise noted.