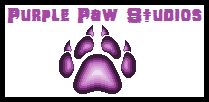 ~ This page is a creation of Purple Paw Studios ~
~~~~~~~~~~~~~~~~~
Basic Info
Full Name
Bersinar the Horse
Nicknames
Ber (pronounced "BURR")
Appearance
Description
Fur:
White
Hair:
Amber
Eyes:
Shamrock green
Biographical Info
Personal Info
Occupation
Light Clan knight
Skills and Abilities
Skills
Skilled w/ quarterstaff
Abilities
Advanced combat
Powerful kicks
High physical strength
Bersinar the Horse (Berusinaru za Uma; pronounced "BURR-sin-nahr") is a knight that serves the Light Clan of Celeritas.
Physical Description
Bersinar is a fairly brawny, sturdily-built horse who stands a few inches taller than the average Mobian. He has a rather short, rounded snout, diamond-shaped ears that point upright, and a fairly short tail.
His fur is completely white in color, while his hair, which is rather short and swept back a bit, is amber in color, while his eyes are Shamrock green in color. His tail is the same color as his hair.
History
Abilities
Base Stats
Stamina
Great
Attack
Superior
Spcl. Atk
Average
Defense
Great
Spcl. Def
Great
Speed
Good
Reflexes
Average
Magic
N/A
Psyche
Superior
Intellect
Great
Other Stats
Eyesight
Good
Hearing
Great
Olfactory
Great
As a knight, Bersinar has incredible physical strength, able to easily overwhelm weaker foes with sheer force. He wields a quarterstaff in combat; a heavy, roughly 5 foot long staff that is crafted from Sunwood, which is a sturdy type of wood that comes from the trees that grow in abundance around Hope Tower.
He is quite durable, thanks to both his armor and his sturdy, and excels in the realm of close-quarters combat. He is also a proficient Solarakinetic, yet generally uses physical, melee-range attacks of the Light Element. Being a horse, he has powerful legs, and can deliver punishing kicks.
Light Abilities
Elementless Abilities
Status/Defensive Abilities
Resistances
Bersinar is resistant to the Element of Light. Being a knight, he is also better at tanking damage than his more fragile comrades.
Weaknesses
Bersinar is weak to the Element of Darkness. His speed and agility are only average, therefore much faster opponents can run circles around him. As he tends to rely on melee-range attacks, opponents who can reliably attack from afar will easily wear him down.
Friends and Foes
Friends
Allies
Rivals
Enemies
Personality
A strong and honorable knight, Bersinar always sets his weapon aside when facing an unarmed foe in order to put himself and his opponent on even ground. Around friends, he is amiable and friendly, and is also very good with children; the linsang twins, Rahmat and Zarafet, refer to him as "Uncle Bersie". He despises the Trolls, however, and would kill any of them if given the chance.
Likes
Dislikes
Biggest Fears
Quotes
Notes
His name is the Indonesian/Malaysian word for "shine".
Gallery
Community content is available under
CC-BY-SA
unless otherwise noted.