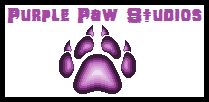 ~ This page is a creation of Purple Paw Studios ~
~~~~~~~~~~~~~~~~~
Aurinko
[[image:|100px|center|]]
Basic Info
Full Name
Aurinko the Cheetah
Alignment
Lawful Neutral/Good
Relationship Status
Single
Appearance
Description
Fur: White w/ silver stripes and spots
Hair: Blue
Eyes: Green
Biographical Info
Personal Info
Romantic Interests
Unknown
Occupation
Light Clan medic
Skills and Abilities
Skills
Medical expertise
Basic combat
Aurinko the Cheetah is a medic that serves the Light Clan of Celeritas.
Physical Description
Aurinko is a slender white cheetah, with silver stripes and spots, blue hair and green eyes. She dresses quite modestly, wearing a knee-length skirt, a shirt with sleeves that reach to the elbows, and plain boots. All three articles of clothing are pale yellow in color.
History
She first appears during Llachar's flashback, where he recalls the injured stranger that stumbled across Hope Tower. Llachar had brought the stranger to Aurinko so that she could heal him. Yet the stranger, who was really Toxic in disguise, rallied a large number of Trolls to attack Hope Tower later that night, with the invasion resulting in the death of Lady Ilia Lightbringer.
Aurinko was seen after the Trolls were successfully driven away, locked in a depressive slump, mainly because she had helped the person who caused Ilia's death.
Abilities
Base Stats
Stamina
Good
Attack
Average
Spcl. Atk
Good
Defense
Good
Spcl. Def
Good
Speed
Great
Reflexes
Great
Magic
Great
Psyche
N/A
Intellect
Great
Other Stats
Eyesight
Great
Hearing
Superior
Olfactory
Great
Being a medic, Aurinko has a far more defensive and utility-based fighting style than the soldiers and mages do. Apart from being able to heal and buff her allies, she can also debuff her enemies, and even strip them of their powers to some degree.
She isn't terribly sturdy, nor can she hit that hard. However, her Solaramantic abilities are well-developed, and she also is quite agile, especially given the fact that she is a cheetah.
Light Abilities
Elementless Abilities
Status/Defensive Abilities
Resistances
Aurinko is relatively resistant to Light.
Weaknesses
Aurinko is weak to Darkness. She is also rather fragile.
Friends and Foes
Friends
Allies
Rivals
Enemies
The Trolls - Unsurprisingly, Aurinko holds a hateful grudge against the Trolls.
Personality
Aurinko used to live up to the translation of her name; she was warm and cheery, and loved helping people. After Lady Ilia's death, however, she had become very withdrawn and quiet, as she felt partially responsible for the former leader's death. She still does her job without fail, however.
Likes
Dislikes
Biggest Fears
Quotes
Notes
Her name is the Finnish word for "sun".
Community content is available under
CC-BY-SA
unless otherwise noted.