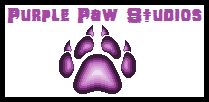 ~ This page is a creation of Purple Paw Studios ~
~~~~~~~~~~~~~~~~~
Basic Info
Full Name
Atreus the Mer-Otter
Alignment
Lawful Neutral/Good
Relationship Status
Single
Appearance
Description
Scales: Light blue-green w/ pale yellow muzzle and chest
"Hair": Blue-green
Eyes: Yellow-orange
Biographical Info
Birthplace
Northern Merbian Kingdom
Affiliations
Northern Merbian Kingdom
Personal Info
Skills and Abilities
Skills
Advanced combat
Skilled w/ dagger
Weaponry
Sharpedo-tooth dagger
Atreus the Mer-Otter is a resident of the Northern Merbian Kingdom once led by the late king Basileus and now ruled by Aegaeon the Shark. She ended up fleeing the kingdom and escaping to the surface world.
Physical Description
Atreus is a typical-looking Merbian otter; she has sleek, light blue-green scales with a pale yellow underbelly, bright orange-yellow eyes and whiskers. Her tail is long and thick, like that of a Mobian otter, and the tip is split into two fins. Her blue-green hair is not actually hair, but rather many long, flowing, seaweed-like fins. Her attire is very sparse, consisting only of a woven seaweed loincloth and a necklace made of shells. She also has some tattoos covering her body.
History
Base Stats
Stamina
Good
Attack
Good
Spcl. Atk
Great
Defense
Average
Spcl. Def
Average
Speed
Good (on land)
Superior (in water)
Reflexes
Good (on land)
Superior (in water)
Magic
N/A
Psyche
Great
Intellect
Great
Other Stats
Eyesight
Great
Hearing
Good
Olfactory
Superior
Like all Merbians, Atreus is a highly adept swimmer, able to squeeze into tight spaces and maneuver around objects with ease. Her weapon of choice is a Sharpedo's tooth attached to a simple stone handle, making it a crude yet effective weapon.
Also like all Merbians, she can breath outside of water for an indefinite amount of time; however, she needs to stay hydrated constantly. She is also capable of manipulating the element of Water, as well.
Resistances
Atreus is resistant to attacks of the Water and Ice elements. In the water, she is incredibly fast, allowing her to literally swim circles around her opponents (that is, if they are not made to fight in he water).
Weaknesses
Fire and Electricity are extremely dangerous to her. She also cannot stay on land for too long, as she needs to stay hydrated constantly; a lack of water will slowly kill her. Her defenses are also subpar, making her a fragile combatant.
Friends and Foes
Friends
Allies
Rivals
Enemies
Personality
Atreus is the kind of person who tends to be quiet, which is why it was such a shock among the Merbian community that she actively spoke out against Aegaeon. She also tends to be very stubborn and has a hard time telling people about any insecurities she has. She really doesn't like opening up to strangers, either.
Likes
Dislikes
Biggest Fears
Quotes
Notes
See Also
Community content is available under
CC-BY-SA
unless otherwise noted.