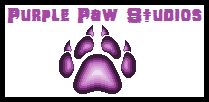 ~ This page is a creation of Purple Paw Studios ~
~~~~~~~~~~~~~~~~~
Basic Info
Full Name
Asenath the Scarab
Species
Mobian/Scarab Beetle
Relationship Status
Single
Appearance
Description
Chitin: Iridescent indigo and emerald
Hair: Black
Eyes: Gold
Biographical Info
Personal Info
Romantic Interests
Unknown
Skills and Abilities
Skills
Skilled w/ spatha
High intelligence
Abilities
Advanced combat
Limited hovering ability
Asenath the Scarab is a member of the Sandstorm Arbiters, a group of Mobians dedicated to helping Duamutef Nassor protect the Sandstorm Sanctuary from any and all intruders.
Physical Description
Asenath is a reasonably fit scarab beetle who stands at average Mobian height. She has a short, rounded snout with slit nostrils, and two curly, rather short antennae that stand upright on her head.
Most of her chitin is a beautiful, iridescent mix of blue and purple, often appearing as indigo, while her arms, legs and chest are emerald. Her hair, which is straight and reaches to her shoulders, is black, while her eyes are gold.
History
Base Stats
Stamina
Great
Attack
Great
Spcl. Atk
Average
Defense
Great
Spcl. Def
Good
Speed
Good
Reflexes
Average
Magic
N/A
Psyche
Superior
Intellect
Superior
Other Stats
Eyesight
Great
Hearing
Good
Olfactory
Good
Asenath is a highly skilled Geokinetic, and, being a beetle (a species that has naturally high endurance), she is a surprisingly sturdy fighter. She wields a spatha in combat, which is a slender, straight-bladed sword. Being as cunning as she is, Asenath is more than capable of fighting tactically, and can use skills such as Influence and Inquire.
She does have wings, but they aren't terribly large or strong; she can do no more than hover for short periods of time with them.
Resistances
Asenath is fairly resistant to the Elements of Fire, Electricity and Earth. She is also a bit better at tanking hits than the other Sandstorm Arbiters are.
Weaknesses
Asenath is weak to the Elements of Water and Ice. She is also relatively slow-moving, meaning that faster combatant can easily outspeed her.
Friends and Foes
Friends
Allies
Rivals
Enemies
Personality
An intelligent and calm-mannered woman, Asenath has a deep love and respect for knowledge and ancient history, and can often be found in the Sandstorm Sanctuary's grand library. A diplomat by nature, she prefers to try and convince intruders to leave the Sanctuary peacefully, if at all possible.
Should this not work, Asenath has no qualms engaging in combat; she is more than capable of being cunning and tactical in a fight. She easily remains stoic and clear-headed, as well.
Asenath has shown to have a great love for riddles.
Likes
Dislikes
Biggest Fears
Quotes
Notes
See Also