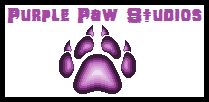 ~ This page is a creation of Purple Paw Studios ~
~~~~~~~~~~~~~~~~~

-


— Alondra the Hedgewolf
Basic Info
Full Name
Alondra the Hedgewolf
Alignment
Lawful Neutral/Evil
Appearance
Description
Fur:
Chinese violet
,
dark byzantium
, and
caramel
Hair:
Argent
Eyes:
Ceil
Biographical Info
Personal Info
Occupation
Soumerca Egg Soldier
Skills and Abilities
Abilities
Hand-to-hand combat
Great physical strength
Once a double agent meant to gather information on The Silver Huntsmen at the behest of an unknown group, Alondra the Hedgewolf is now a member of the Soumerca Egg Army, serving under Soumerca Sub-Boss Avalaine the Eagle of the Jade Fortress Egg Base.
Physical Description
A somewhat curvy hedgewolf who stands a bit over three feet tall, Alondra has a somewhat short muzzle with an oblong nose, medium-sized, pointed ears that stand upright, and a fairly long, bushy tail. She has two quills that hang down on either side of her head, with two more above those that are swept backwards; the quills on the back of her head curve upwards at a rather sharp angle.
Her fur is primarily Chinese violet in color, with a caramel facial mask, inner ears, chest, and stomach, while the tips of her quills and tail are dark byzantium in color. Her hair, which is only on top of her head, is argent in color, and her eyes are ceil in color.
Her outfit consists of a barn red long-sleeve top with a thick white collar, white stripes down the sleeves, and a zipper down the front, as well as white gloves, black pants, and barn red boots with white cuffs.
History
Childhood
A Silver Spy
Base Stats
Stamina
Great
Strength
Great
Energy
N/A
Durability
Good
Resistance
Average
Speed
Great
Reflexes
Great
Magic
N/A
Kinesis
N/A
Intellect
Good
Other Stats
Eyesight
Great
Hearing
Superior
Olfactory
Superior
With the Cybernetic enhancements to her upper body, Alondra now has greatly increased physical strength, being able to lift roughly 600 lbs. over her head and throw punches strong enough to shatter stone, and even put dents in steel. Her wolf genes give her keen ears, and she is quite fast and nimble; her quills are also sharp, and she is capable of performing Spin Dashes. She also has sharp teeth and strong jaws, and is able to deliver a punishing bite.
Her weapon of choice is an Energy Blade that contains a core of refined Zephyrite, allowing her to make Wind-aligned attacks with this weapon; for example, she can launch blades of wind from her weapon by swinging it. She also wields a laser rifle as a backup weapon, but she's not as skilled with it as she is with her Energy Blade. Devoid of her blade, however, she can still fight hand-to-hand quite well, as she has fairly good durability and, as mentioned before, respectable physical strength.
Strengths/Resistances
Alondra has no specific resistances to any Elements or energy-types. She is quite fast, and can easily outpace slower foes and evade their attacks.
Weaknesses
Alondra has no specific weaknesses to any Elements or energy-types. Her defenses aren't anything special (although her durability is a bit higher than her resistance), therefore she mostly relies on her agility to try and evade potentially devastating attacks.
Friends and Foes
Friends/Allies
Rivals
Enemies
Family
Romance
Personality
Positive Traits
Neutral Traits
Negative Traits
Quotes
Notes/Trivia
Gallery
Community content is available under
CC-BY-SA
unless otherwise noted.