Basic Info
Name
Alice The Frozen fox
Nicknames
Aly, Kakoi or Alie
Appearance
Biographical Info
Current Residence
Mobious
Relatives
Alya Kakoi [mom] Mars Kakoi [Dad]
Personal Info
Romantic Interests
-I really think is not my time yet...- Alice
-I hate when people says I am nothing!- Alice
should Alice be an new sega character?
Appearance
She is blue with many parts white, uses a blue coat and a blue skirt, white socks and blue shoes. Blue eyes [It's more blue than white don't you think?] well, looks like a normal fox girl...
Personality
She's Hates red, for her red is the enemy, only wanting to stay alone from other people or animal, but she always loves chinese food and Ice cream, her favorite things to do are:
training martial arts
be alone [obviously]
figthing with everyone...
History
She did normal things like:
do the domestical work
obeying her mom
and all of everything goes to
schooland figthing her friends at martial arts club...
But she had powers what she can't control named class F, yes, she have powers, her mom[Alya] and dad[Mars] trained her all the times...
Powers
Many powers like ice punch are considered class B to her opinon... Other powers are not so easy to use others very easy like:
Killing Frozen [class S, the best one]
blue fire [class A]
Ice punch [class B]
Ice paralise [class C]
Friend frost hug [class D]
Fatality iced [class F]
Abilities
she can only see her mom making ice food with magic, but she only do at christmas when she uses the special cloth on herself... Others like:
flamefull ice
killing fire
water bloom
and more others....
Skills
These skills are a lot too, like create a house in a glacier, or teleporting to somethings...
teleport
mental confusion
Lost Girl technique
and more then are some skills of her
Weaknesses
She has weaknesses of fire and plant... And powers like
and more opposites of her...
Also many photos
here is some photos of her [alone only alone]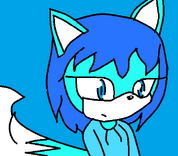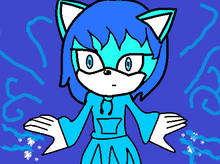 Community content is available under
CC-BY-SA
unless otherwise noted.