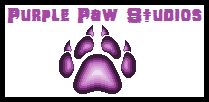 ~ This page is a creation of Purple Paw Studios ~
~~~~~~~~~~~~~~~~~
Basic Info
Full Name
Alexis the Quoll
Species
Mobian/Tiger Quoll
Relationship Status
Single
Appearance
Description
Fur:
Alabama crimson
,
almond
, and white
Hair:
Black
Eyes:
American gold
Biographical Info
Personal Info
Occupation
Freedom Fighter
Skills and Abilities
Abilities
Hand-to-hand combat
Good physical strength
Alexis the Quoll is a member of the Dusty Gulch Freedom Fighters, and is one of its three original members, with the other two being Jesse the Mulgara (the leader) and Grayson the Quokka.
Physical Description
A lean quoll who stands a little over three feet tall, Alexis has a somewhat short muzzle with a triangular nose, somewhat small, triangular ears that mostly stand upright, and a medium-length tail that tapers down to a point.
Her fur is primarily Alabama crimson in color, with an almond muzzle, inner ears, chest, and stomach; she has a multitude of white spots covering her body, primarily her face, upper arms, shoulders, back, and tail, as well as white tips to her ears. Her hair, which is quite short and mostly sticks out in the back, is black in color, and her eyes are American gold in color.
Her outfit consists of a bole halter top with black trim, bole fingerless gloves with black trim, black skinny jeans, and bole and black boots with white cuffs.
History
Base Stats
Stamina
Great
Strength
Great
Energy
N/A
Durability
Good
Resistance
Average
Speed
Good
Reflexes
Good
Magic
N/A
Kinesis
N/A
Intellect
Good
Other Stats
Eyesight
Great
Hearing
Great
Olfactory
Great
Alexis is quite a heavy hitter, and her good physical durability allows her to last a bit longer in a fight than her comrades (barring Titan). While she has no specific fighting style, she knows her way around a fist fight for sure, and has no problems using her feet and teeth, as well.
While a bit on the slow side compared to the others, she is still fairly fast, and is decently flexible, as well.
Strengths/Resistances
Alexis has no specific resistances to any Elements or energy-types. She is fairly fast, and can easily outpace slow foes and evade their attacks.
Weaknesses
Alexis has no specific weaknesses to any Elements or energy-types. While decently sturdy in a physical sense, her defenses really aren't anything special, therefore she mostly relies on her agility to try and evade potentially devastating attacks.
Friends and Foes
Friends/Allies
Rivals
Enemies
Family
Romance
Personality
An aggressive character who's more than glad to take life by the horns, Alexis is a bit of an opposite to her friend Jesse; the quoll doesn't like to ask questions when she thinks she can solve a problem by fighting it.
She has a habit of being sarcastic at the wrong times, and has a bit of a cocky streak to her, as well, but she is fiercely loyal to her friends, and will gladly throw herself into a fight to protect them.
Positive Traits
Neutral Traits
Negative Traits
Quotes
Notes/Trivia
Gallery
Community content is available under
CC-BY-SA
unless otherwise noted.