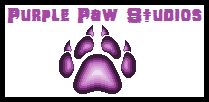 ~ This page is a creation of Purple Paw Studios ~
~~~~~~~~~~~~~~~~~
Basic Info
Full Name
Aguaceiro the Dragon
Species
Mobian/Sea Dragon
Relationship Status
Single
Appearance
Description
Scales:
Keppel
and
maize
Eyes:
Mikado yellow
Biographical Info
Personal Info
Occupation
Water Clan tactician
Skills and Abilities
Abilities
Combo-based fighting style
Tactical combat
High intelligence
Strong swimmer
Aguaceiro the Dragon (pronounced "AH-gwah-SEHR-ro") is a tactician that serves the Water Clan of Neso.
Physical Description
A lean dragon who stands a fair bit over three feet tall, Aguaceiro has a somewhat short muzzle, two fin-like ears on either side of his head, and a larger, flowing fin that runs from his head to his upper back. He has smaller fins on his forearms, as well as a long, slender tail ending in a crescent-shaped fin, and two larger, wing-like fins on his back.
His scales are primarily keppel in color, with a maize muzzle, chest and stomach, while the webbing of his fins is medium aquamarine in color. His eyes are also mikado yellow in color.
History
Childhood
Aguaceiro was born into the Water Clan. He was very perceptive as a young child, and this quirk followed him throughout his childhood and into his teenage years. There he began training to become a tactician and put his intelligence to good use.
Training
The Elemental Wars
Base Stats
Stamina
Good
Strength
Good
Energy
Average
Durability
Average
Resistance
Average
Speed
Great
Superior - swimming
Reflexes
Great
Superior - swimming
Magic
N/A
Kinesis
Great
Intellect
Superior
Other Stats
Eyesight
Great
Hearing
Great
Olfactory
Great
Being a tactician, Aguaceiro excels in strategical combat, with a heavy emphasis on (often physical) combos, either performed with his own techniques or with the help of allies. He excels at whittling down his opponents with swift combos.
His keen eyes and high intelligence make him an invaluable observer, and this allows him to relay important combat information to his allies; this also allows him to play with his opponent's mind, often by playing on their vanity. However, single attacks from him are rather weak, and he is overall fragile, as well, forcing him to rely on his agility to survive.
He is a fairly adept hydrokinetic, and primarily uses lower-tier techniques of the Water element, such as Aquatic Shrapnel and Aqua Slash. Being a sea dragon, he is a powerful swimmer, and is much more agile in the water than he is on land.
Resistances
Aguaceiro is relatively resistant to the Elements of Water and Ice (his Water resistance is somewhat higher, however). He is quite fast, and can easily outpace slower foes and evade their attacks. Rainy weather and moisture-heavy areas strengthen his hydrokinesis somewhat.
Weaknesses
Aguaceiro is weak to the Elements of Electricity and Nature. His defenses aren't anything special, therefore he mostly relies on his agility to try and evade potentially devastating attacks. Being a manipulator of Water, severe ambient heat can render his powers nigh useless, and can also easily dehydrate him.
Friends and Foes
Friends
Allies
Rivals
Enemies
Romance
Paduvihm the Hedgehog - Many of the Water Clanspeople believe that Aguaceiro has a crush on the female hedgehog. He denies this, however.
Personality
Aguaceiro is calm and laid-back, and tends to not let the little things in life get him down. His easy-going attitude belies his intellect, however; he is a shrewd tactician.
Likes
Dislikes
Biggest Fears
Quotes
Notes
His name is the Galician/Portuguese word for "downpour".
Community content is available under
CC-BY-SA
unless otherwise noted.