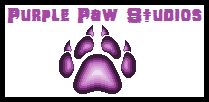 ~ This page is a creation of Purple Paw Studios ~
~~~~~~~~~~~~~~~~~
You may be looking for Agni the Porcupine.
Basic Info
Nicknames
The Volcanic Titan
Species
Ancient Elemental Beast
Alignment
Chaotic Neutral
Relationship Status
Single
Appearance
Biographical Info
Current Residence
Red Valley
Personal Info
Likes
Fighting
Strong opponents
Skills and Abilities
Abilities
Advanced combat
Super strength
Other Info
Theme Song(s)
Fume Knight - battle theme
Agni, the Volcanic Titan, (pronounced "AHG-nie") is an Ancient Elemental Beast aligned with the Elements of Fire and Earth. He is also a deity of the Fire Clan of Fiamme.
Physical Description
Agni resembles a large and bulky biped with rock-like armor growing on his body. Flames sprout from cracks in the armor, and he has two large, curling horns on his head. His hands and feet have large claws, and his eyes are a piercing yellow. His skin resembles lava, and is incredibly hot to the touch. His snout is short with a somewhat overlarge lower jaw, with fangs poking out of it.
History
"Birth"
Early Years
Base Stats
Stamina
Godlike
Strength
Godlike
Energy
Good
Durability
Superior
Resistance
Great
Speed
Poor
Reflexes
Poor
Magic
Superior
Kinesis
N/A
Intellect
Good
Other Stats
Eyesight
Great
Hearing
Good
Olfactory
Great
Being a deity, Agni is incredibly powerful. He possesses superior physical strength and durability, with the rock-like armor growing on his body deflecting minor blows with ease, and bullets simply bouncing off his stone hide. The parts of his body not covered by armor are more open to attack, but his skin is incredibly hot, making close-ranged moves risky.
An even riskier move would be to land a melee-range attack that causes him to bleed; his blood is even hotter than his skin, and contact with unprotected flesh would almost immediately cause severe burns, and possibly incinerate any nearby article of clothing that isn't fireproof. His large claws, which are also hot to the touch, can cut through stone and metal with ease, and his massive jaws, lined with sharp teeth, are incredibly strong.
Agni is a powerful Pyromancer and Geomancer, and is also capable of manipulating the Fire/Earth combo Element of Lava. He primarily attacks at melee range, using his immense strength to overwhelm his foes, and typically uses high-level melee techniques of his three Elements, such as Heat Crash and Stone Edge. He does have some ranged moves in his arsenal, like Fire Blast and Rock Blast, but they pale in comparison to his sheer physical strength.
Strengths/Resistances
He is immune to the Element of Fire, and resistant to the Elements of Nature and Electricity. Being so physically powerful, he is capable of jumping the length of a football field, and his immense weight makes him difficult to topple.
Weaknesses
Being aligned with the Elements of Fire and Earth, he is weak to the Elements of Water and Ice. He is also quite slow-moving, unable to run faster than 30 MPH, and he is incapable of swimming. Being such a massive, slow-moving target, it is incredibly easy to hit Agni with practically any attack.
Forms and Fusions
Eggni
Agni's Cyberized form that appeared in Beast Legends.
Worshipers
Friends and Foes
Friends
Allies
Rivals
Enemies
Personality
Agni is highly aggressive, and is one of the few Primordials known to attack with little to no provocation. However, he respects a powerful opponent, while those who fall too easily to his claws are met with scorn.
Likes
Dislikes
Biggest Fears
Quotes
Notes
See Also
Community content is available under
CC-BY-SA
unless otherwise noted.