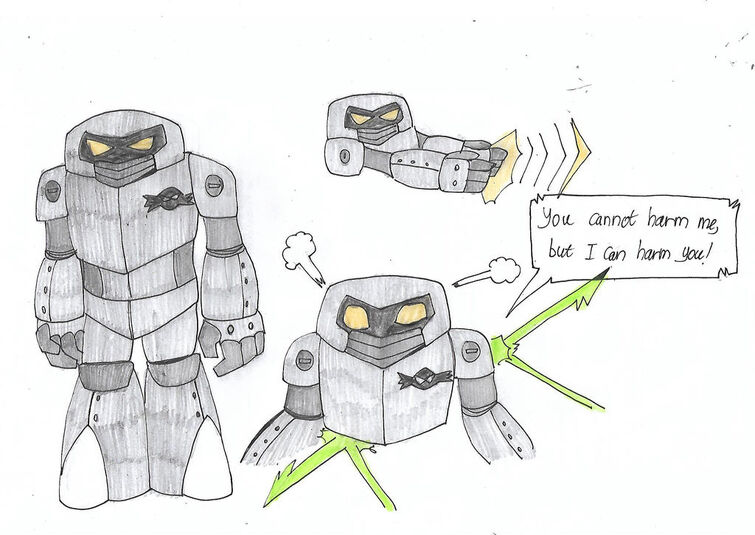 You may remember, but I have, in the past, turned Heavy and Bomb, minor characters from the Sonic series from minor Badniks turned ally from the games and comics into two powerhouse robot servants of Robotnik. Scratch and Grounder are not serious, Orbot and Cubot can't fight on their own, Sleet and Dingo don't do much...I just wanted genuinely dangerous henchmen for Robotnik.
So I started to remodel Heavy and Bomb into more menacing robots and characters.
Heavy, unlike his more maniacal 'brother' Bomb, is more calm and collected, always feeling in control of a battle. He is a physical force of nature, with sheer physical strength only matched by very few. He is like an unstoppable object whom hasn't found the impenetrable wall yet. He can shrug off attacks and keep going.
Despite being a physical powerhouse he is no idiot and has cunning mind to back up that muscle. It is like fighting a robotic version of Bane. Though his heavy and bulky nature can make sure more agile and fast fighters can take advantage of his heavy frame, and if he fights too long, he can overheat too easily, literally shooting steam when that happens. Despite that Heavy is not a robot to trifle with. As he can create shockwaved by hitting the ground hard enough and even clapping his hands hard enough, you know that when facing Heavy, you have fight smarter, not harder