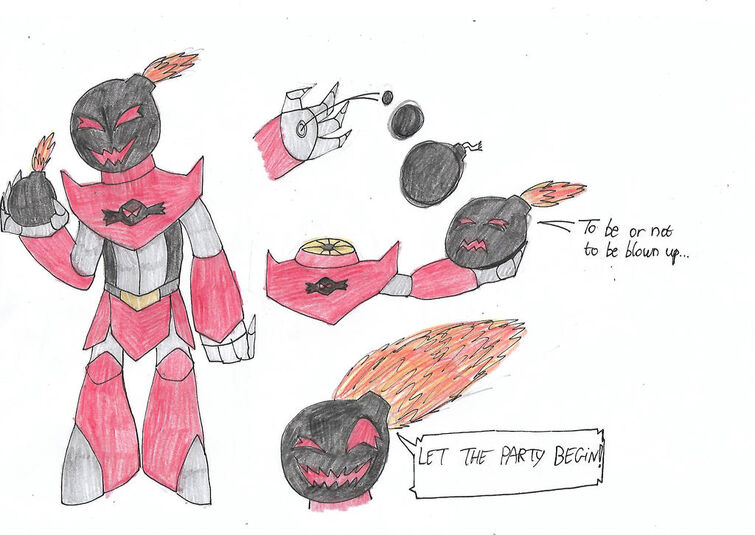 You may remember, but I have, in the past, turned Heavy and Bomb, minor characters from the Sonic series from minor Badniks turned ally from the games and comics into two powerhouse robot servants of Robotnik. Scratch and Grounder are not serious, Orbot and Cubot can't fight on their own, Sleet and Dingo don't do much...I just wanted genuinely dangerous henchmen for Robotnik.
So I started to remodel Heavy and Bomb into more menacing robots and characters.
Bomb here is...well, how do I put it? Transformers Animated Blitzwing's random persona with a bit of Spectacular Spiderman's Green Goblin's maniacal nature with a little touch of Disney Hades' temper. He was also so much fun to write in my old fics.
He can fire round black pellets from his hands that can automatically enlarge into bombs. Aside from that he can shoot fireworks form his fingers and can produce fire from parts of his body like his mouth or the fuse on his head, and engulf his limbs into them for close combat. He can even removed his head, use it as a bomb and regrow his head no problem.
Programmed with absolute loyalty to robotnik, he enjoys doing his job a little too much and sometimes tends to get carried away. He takes such sadistic glee in his job and he is such a wildcard. Also, he puns. A lot!