Hey You! Yes You!
Are you a good drawer? You like Cosplays? Here's a fun contest.
This contest would let you dress up Sonic as any fictional/non-fictional character, and let him cosplay as the character!
Rules:
1. You cannot dress him as something that would offend someone (yes, you don't think I might know that?)
2. characters that are not acceptable in this wiki will not be allowed.
3. You can't let Sonic cosplay as a OC, but OCs that people all over the internet know about you can (Like Sonic.exe, Sonichu, etc)
4. Go wild, crazy, and have fun with it! Sure, some of the rules may affect you, but just think about the crazy ideas you can have with Sonic!
example: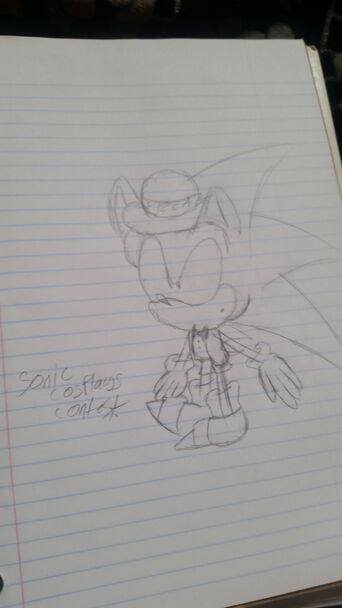 I took the design of Chuck E Cheese from the 70s, and put it onto Sonic, just for referance. 
This contest is just for fun, because I wanna see Sonic dress up as crazy things.
You can submit it onto my blog post on my account that'll say "Contest submitions"
I'll see you all once around 40 or 30 of you can join.